Welcome to Must Read, where we single out the best stories from around the automotive universe and beyond. Today we have reports from Car News China, Hemmings and Vice.
Who knew that Porsche made a car that looked just like a Saturn?
Today in China Car History the China Family Car Project. In 1994 the Chinese central government invited 20 major Western automakers to come up with a proposal for a small family car for the Chinese auto market. The car had to be cheap, clean, big enough to carry five, and was to be manufactured in China under a joint venture with First Auto Works (FAW).
G/O Media may get a commission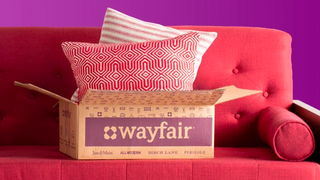 Big deals
Wayfair Surplus Sale
Ah, the Mini when it was mini. Those were the days!
Though designer Alec Issigonis couldn't know it at the time, the compact and fuel-efficient commuter car he was tasked to produce by British Motor Corporation (BMC) president Leonard Lord would ultimately set the stage for generations of compact cars to come. Born over fears of fuel shortages stemming from the Suez Crisis of 1956, the Austin and Morris Mini would struggle to achieve sales success at launch before becoming one of the most iconic and influential cars of the 20th century.
From the "oh, really? Ya don't say?" file.
The race to put a hydrogen fuel cell car on the market has been long and painful, almost obligatory. No matter the challenges, a car that ditches both battery storage and internal combustion is a promise that can't be ignored. It's the genuinely oil-free auto future. And, finally, Toyota will deliver the very first hydrogen powered car to consumers next year. Despite lingering safety concerns and an extreme lack of hydrogen fueling stations, it's here.