If you like to haul two important things, lumber and ass, boy is today a good day for you. That's because Porsche has confirmed that there will, in fact, be a wagon variant of their next-gen Panamera, and that wagon variant will be sold in the US. We'll just have to wait a little bit.
The redesigned Panamera sedan (well, really hatchback) will be coming to your local Porsche bodega early next year, according to Automotive News. The wagon, it seems, won't be here in 2017, and Porsche North America CEO Klaus Zeller is asking us to be patient in what may be the most passive-aggressively annoyed-sounding quote I've heard in quite a while:
"We have to have some patience for [the wagon] to arrive in the U.S. But we are confident that this car will be well received here, despite the fact that this country doesn't really like hatchbacks or wagons."
There's been a number of test mules driving around with very upright, Kammback-like rears that certainly do suggest wagon-hood, though those are likely heavily disguised, and the production car is much more likely to resemble Porsche's 2012 concept car, the Panamera Sport Turismo.
G/O Media may get a commission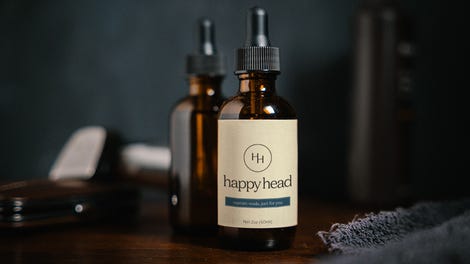 If we apply my Wagon Rules to the Sport Turismo concept, we find that, yes, it does just meet the essential criteria of wagon-hood: it has a separate window for the cargo area, and the roof appears to just barely extend to cover at least 50% of the cargo area floor.
This is based on a show car, so the production version may be different; if I had to guess, I'd bet the production one will have a less-raked rear hatch, making the roof just a bit longer, and giving it a more secure claim on being an actual wagon, at least according to the criteria I use. I'm sure that's very important to Porsche.
Also interesting from the Automotive News article: it seems the U.S.-market Panameras may get a bench seat at the rear, because people want to be able to cram a fifth person in the middle back there. I wonder if the Panamera Wagon will offer rear-facing jump seats? Tesla managed it, so come on, guys.
Some sort of modernized wood paneling and a roof rack would be nice, too, but I'm not being picky. I'm just excited that there's going to be another exciting and fast wagon option available for everyone who's longed to beat Camaros at stoplights while hauling plywood or a couple of lounging Great Danes.