Naturally-aspirated engines are soooo 20th century. Thanks to downsizing due to stricter emissions and fuel economy requirements, automakers are all about the turbo now. And now the Porsche 911, famous for putting turbos on most of its top models, is about to go forced induction across pretty much the entire range.
We heard a rumor about this last fall, but now it's official, straight from Porsche's engineering chief Wolfgang Hatz himself. Hatz confirmed to Top Gear that the next generation of 911 models, save for the GT3 models, will all get turbochargers in 2016.
Here's what Hatz said in the story:
"Emissions are important for us," said Hatz, "And we will reduce faster than the industry. Every new model will have lower CO2 than before. There aren't so many technologies to do it. If you look at euro per g/km then it's turbo. Then at the end of the decade electrification has to be the next huge step." Does that mean a hybrid for the all-new 911? "Yes." With expertise from the 918 and 919 racer, Porsche is in a good position.
G/O Media may get a commission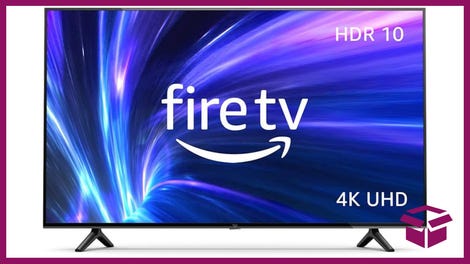 42% Off
Amazon Fire TV 50" 4K Smart TV
Interesting. Last we heard a 911 Hybrid wouldn't happen on the current generation, but it's sounding more and more likely for the next one, whenever that happens.
Hatz said that the new GT3 RS will debut an all-new, extremely powerful naturally aspirated flat-six engine. Porsche will add then turbocharging to that engine, and that's what the 911 range will get starting in 2016, just with slightly less power.
I'm glad to see natural aspiration will live on in the GT3 models, but turbocharging seems to make a lot of sense. One question — what will they call the 911 Turbo if all 911s have turbos?