Oh, that's precious. Y'all thought you could steal the "fastest road car on the Nürburgring" title from Porsche? Porsche, who lives just a short drive away? That's cute!!! Porsche took back the record for the fastest street-legal sports car on the 'Ring with a 6:47.3 lap time around the Nordschleife course.

Porsche, the company that absolutely cares about 'Ring times, could not put up with the injustice of seeing another automaker take their hard-earned record from them. So, just like the last time when the 911 GT2 RS was codenamed "Project 727" after the target lap time they needed to set to take this record back from the Nissan GT-R, Porsche whipped out a brand new 911 GT2 RS.

This time, Porsche Head of Motorsport and GT Cars Frank-Steffen Walliser said they weren't aiming to beat Porsche's own 918 Spyder hypercar's 6:57.0 lap time or set a new record, but just happened to do so:

At the start of the development process, we set ourselves a lap time target for the GT2 RS of less than 7 minutes and 5 seconds. The credit for beating this target by 17.7 seconds goes to our development engineers, mechanics and drivers, who demonstrated an exceptionally strong team performance. This result makes it official: The GT2 RS is not only the most powerful, but also the fastest 911 model ever built.

G/O Media may get a commission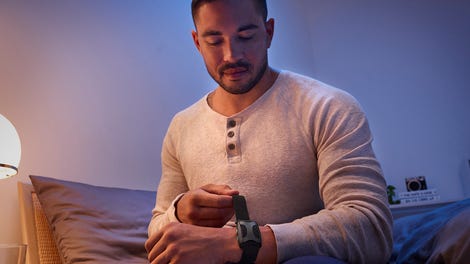 Ah, yes. There's no better way to rub it in everybody's faces that you just stomped their hard-fought record into the ground by announcing that you really didn't intend to do that. You just did, because this is your home turf, dagnabbit, and they weren't going to let the Lamborghini Huracán Performante's 6.52.01 stand.

Porsche's newest 700-horsepower turbocharged maniac car proved once and for all that it's not only the fastest 911 ever made, but the fastest road car of them all by setting a new record for the 12.8-mile Nürburgring Nordschleife course. The Nordschleife, of course, is the specific course used whenever someone asks about "'Ring times," as the modern-day grand prix track just isn't as exciting.
The official record was set on September 20, when Porsche was spotted with a small army of tire-warmers and support staff by 'Ring fans. Porsche says tht the tires used were the standard N-Spec Michelin Pilot Sport Cup 2s that come with the car.

Porsche Le Mans prototype driver Nick Tandy and factory test driver/local VLN Series ace Lars Kern both took turns setting laps in two different GT2 RSes, and both smashed Lamborghini's record. Five separate laps were logged under the 6:50 mark.

Porsche even did us a solid and released the full uncut lap time footage without even waiting for us to ask. Kern ultimately set the flying lap, as he should have, given that the VLN competes on the full Nürburgring Nordschleife. That lap began at 7:11 p.m. local time and had an average speed around the infamously twisty track of 114.4 mph. Holy crap.

There it is: Porsche's ultimate act of "come at me, bro" in all its glory. Who's next?