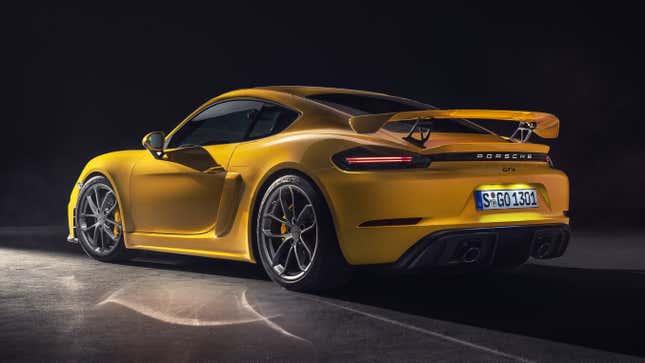 Certainly among the best driving experiences Porsche has ever built, the 981 Boxster Spyder remains an excellent road-going sports car, while the Cayman GT4 is a simply transcendent drive on a track or smooth canyon road. That's great and all, but they're old news. Porsche is back with a brand new bag, and the 718 Cayman GT4 and 718 Spyder are here for a second go-around with more power, and more grip.

Listen To The Lexus RC F Sing Through The California Mountains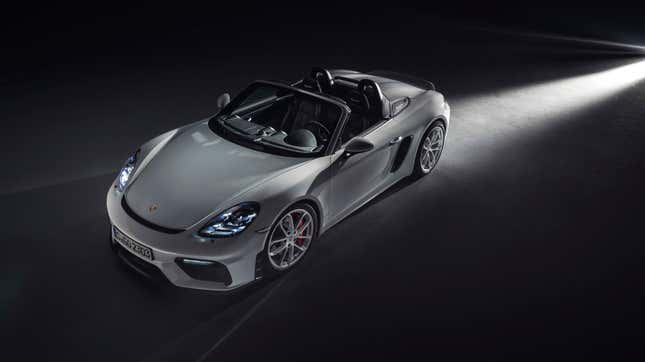 By increasing displacement from the old 3.8-liter to a new 4.0-liter flat-six unit, both the Spyder and GT4 now deliver 414 horsepower and 309 lf-ft of torque. With a new exhaust system, that large engine can now rev to an impressive 8,000 rpm. With this newfound boost in engine power, both the coupe and open top models can accelerate from 0-60 in 4.2 seconds. The GT4 is capable of 188 mph flat out, while the Spyder falls 1 mph short of that. Both are fitted with a 6-speed manual gearbox as standard (with auto-blip downshifting baked right in).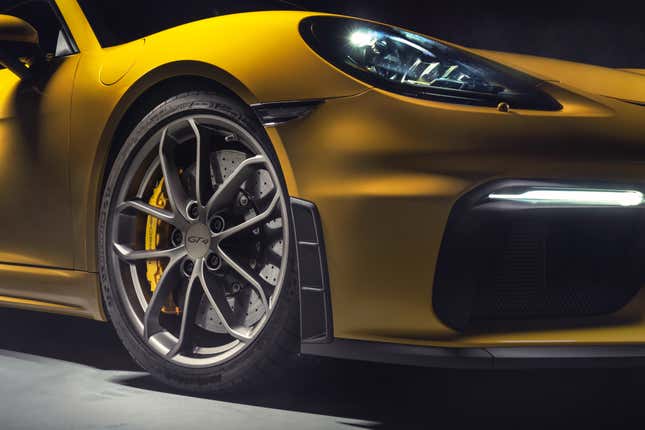 Unlike the prior Boxster Spyder and Cayman GT4, both of these models now share a common suspension. Where the old Spyder was a little softer for on-road comfort, both models are now GT3-derived mid-engine stormers. The front end suspension is lifted directly from the 991 GT3 model, while the rear end of both cars is bespoke to Spyder/GT4 models. This new track-focussed suspension allows for manual adjustment of camber, toe, ride height, and anti-roll bar stiffness.
The brake system at both ends is also direct from the GT3, measuring 410mm in the front and 390mm in the rear when optioned with carbon ceramics.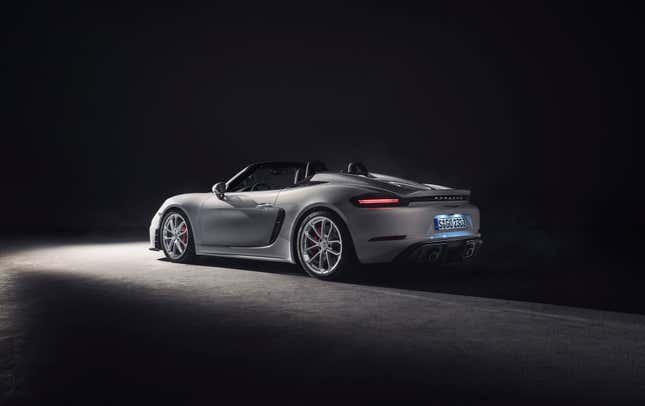 Porsche says that the increased performance of the 718 Cayman GT4 is worth ten full seconds per lap at the Nurburgring Nordschliefe.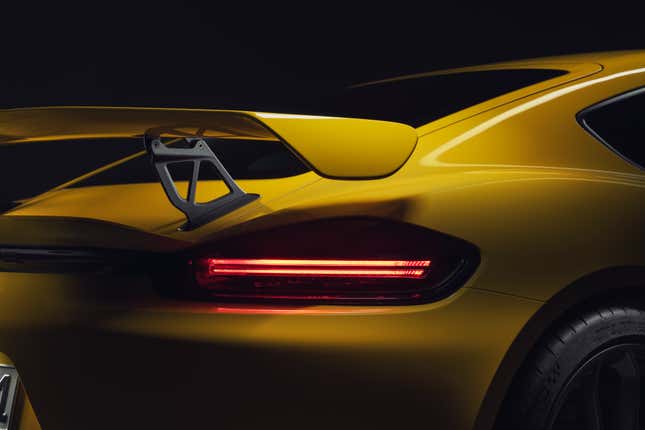 Porsche says that the GT4 produces as much as 50% more downforce from the new aerodynamic package, but somehow manages to do this without increasing the car's drag coefficient appreciably. There's a new diffuser to go with the new exhaust layout, which accounts for much of that downforce number. Up front is a large splitter on as well as aerodynamic "air curtains" to reduce drag over the front wheels.
The 718 Spyder's new convertible top is a lightweight unit that appears to stow in much the same way as the 981 Boxster Spyder's. It's a finicky thing that requires the rear decklid be lifted up, but it's much lighter than the standard top full of motors and hydraulics, and looks cooler both up or down.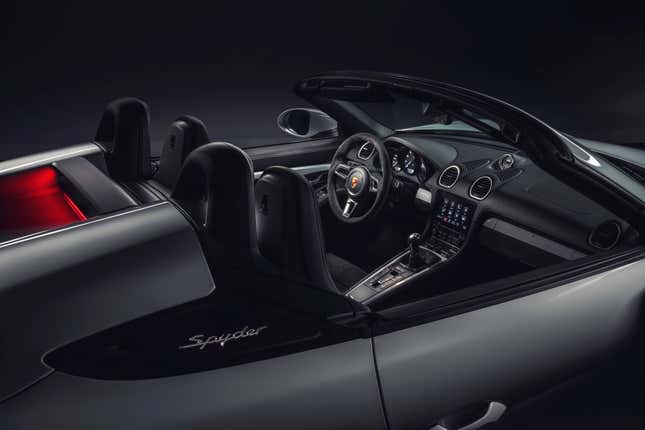 While both models are called lightweight, Porsche does not provide any actual weight figures yet. There's no telling exactly how much weight these cars lose over their more standard four-cylinder turbo siblings.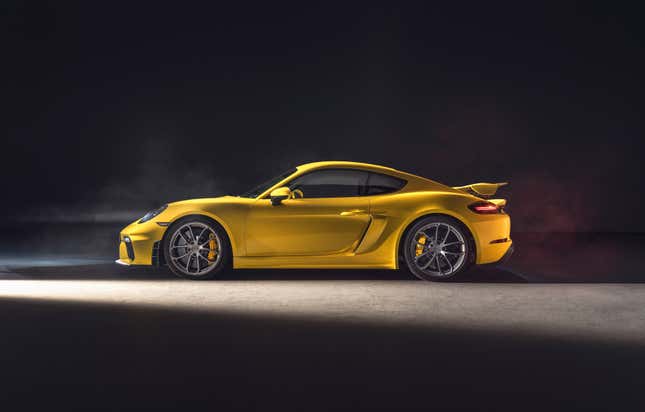 The GT4 can be equipped with a "Clubsport" package (which will likely not be available in the U.S. market) which includes a rear roll bar, six-point safety harnesses, and a hand-held fire extinguisher.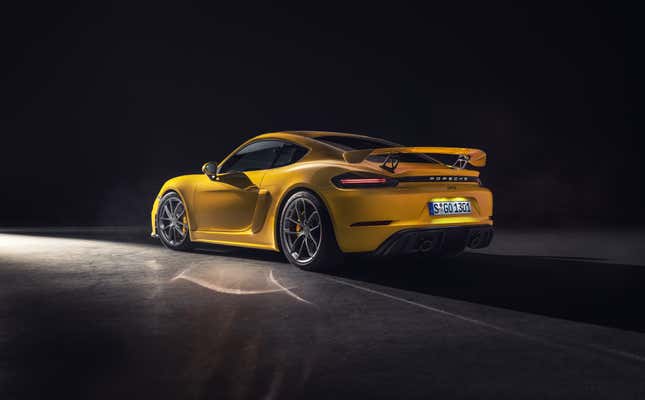 The 2020 718 Cayman GT4 and 718 Spyder are available to order from your local dealer immediately, and will make delivery sometime in the spring of next year. A 718 Spyder will run you $96,300, while the 718 Cayman GT4 retails for $99,200.