Ford Mustangs drift. This much we know. But that doesn't mean that you, an individual with no prior experience, should try drifting your Mustang randomly in public. So when I tell you about the new Series 1 Mustang RTR option, I'm also telling you that you shouldn't think you automatically become a drift king if you buy it.
The Series 1 Mustang RTR is a dealer option inspired by professional drifter Vaughn Gittin Jr.'s drift car for both the 2019 GT and EcoBoost Mustangs equipped with the Performance Pack 1. With the PP1, you already get a set of Michelin Pilot Sport 4S summer tires, 19-inch wheels, Brembo brakes and improved suspension tweaks.
The drift-inspired option will include a staggered wheel and tire package (19 by 9.5-inch front and 19 by 10-inch rear), an RTR Gurney flap, grille lighting, aero bits, graphics, fender badges, floor mats and a whole host of other badging. But the big mod here to note are the adjustable sway bars, which you can set for track driving, drifting or drag racing.
Ford's limiting the Series 1 Mustang RTR to 500 units and each will come with Ford factory limited warranty.
G/O Media may get a commission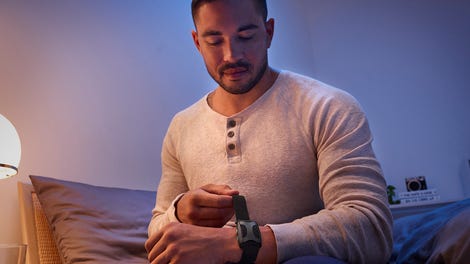 I said it above and I will say it again: This DOES NOT make you a professional drifter. Therefore! Do not drift in public intersections. Do not drift at Cars and Coffee events. Do not drift anywhere that isn't a safe and closed-off course.
Because if you buy this car, try to show off and fail, you can be sure that someone armed with a phone camera will record your ass wiping out and send it to us. Before you know it, you'll be the subject of a post where we call you that idiot who bought the drift Mustang and tried drifting.