There's a trend I'm beginning to notice around the massive halls of auto shows: scattered among the sheet metal, booth babes and PR flacks, there's a hell of a lot of video games — both your standard issue Xbox-PlayStation3 setups as well as the more elaborate simulators. Taking a look at just a few of the many examples that appeared at the New York Auto Show this past week, I think this is more than just a way of giving journalists something to do between press conferences — it's representative of a trend. Here's our carmaker-by-carmaker breakdown of what has to be construed as either a strategy of building "appeal with the youths" — or an attempt by the car companies to distract everyone from their impending new "Second Malaise Era" with flashing lights and loud noises.


Lexus:
Lexus brought a video game setup that made me do a double-take. It wasn't big, gaudy or flashy, but it was a great partnership. Lexus had three driving simulators set up running the highly anticipated Gran Turismo 5 Prologue that's due out in mid-April. Since it was obviously a Lexus partnership, the only vehicle available to try was the Lexus IS-F. You'll get my first impressions on the game later, but it was unique how much Polyphony, the developer of the Gran Turismo series, put into this event. The first day of the show, the simulator was running a custom-build platform (meaning the developers sent out a special copy of the game just for the show), but Polyphony managed to overnight Japanese retail builds of the full game to be used on the simulators. A groggy representative told me he was up until 3 a.m. waiting for the retail build and setting up the simulators to properly work with a PlayStation 3 and the Japanese game. That a lot of midnight oil for a cross-marketing opportunity.
Saleen:
Saleen didn't have the biggest or most prominent booth at the New York Auto Show, but there was definitely a strong presence, at least from the video game perspective. Saleen and Rockstar games recently announced a partnership for Midnight Club Los Angeles. This game is slated for a third or fourth quarter release this year. However, Rockstar was happy to have a setup that allowed everyone, even our intrepid senior editor, the opportunity to play the game and showcase the exclusive partnership with Saleen right now. This was one of the more interesting video game integrations because Rockstar pulled out all of the stops to get the game to the show and promote both their new game; the Saleen Mustang S302 Extreme was also the star of the game. The game looks pretty good, and will probably keep people hanging around the Saleen booth. Obviously, the better a car comes off in a game, the more likely it is that the excitement embodied in an automotive brand will rub off on gamers.
G/O Media may get a commission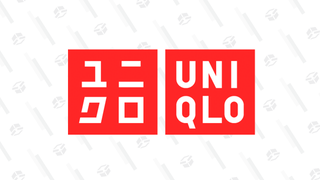 Year-round basics
Uniqlo Summer Sale
Subaru:
Subaru has been at it with the video games for quite some time. This year, as at many past trade shows, they featured triple-screen simulators running Gran Turismo 4 Prologue. There were three simulators available, and a decent sized area of the Subaru booth was roped off to accommodate waiting lines. Subaru seems to have figured out that the game both keeps people hanging around the booth and, because it showcases the WRX STi, reinforces Subaru's devotion to motorsports. We're not just for hippies in Vermont and families in Berkeley, the message seems to be. We're down with speed and handling as well.
Toyota:
Toyota deployed a slightly different gaming setup to promote its big pickup truck. The Tundra Game had the look and feel of Paperboy and served as more of an advergame than something that was legitimate fun. Nevertheless, it shows that Toyota went to the effort of hiring designers and developers to create something game-like to include in the Toyota trucks booth, thereby catching a ride on the trend.
Volkswagen:
VW brought a nausea-inducing game. A driver's seat and steering wheel were attached to platform that spun around as the unlucky participant piloted a GTi. Spinouts could have induced vomiting. Note to the board of directors: You've got to play this video-game gambit right—causing potential customers to retch isn't the way to go.
State Farm Insurance:
State Farm brings their driving simulator to almost every show. It's a full-sized rig that sits on actuators, mimicking all of the bumps and bruises of real-world driving. Also included in the booth were three individual driving simulators running the Nascar 2003 game, unfortunately. State Farm continues to promote driving safe, but it doesn't seem to know that there are some new games out there. Oh well,"A" for effort, and for being something of a pioneer in this trade-show sub-genre.
Jeep:
The Jeep booth boasted two Nintendo Wii setups, running a skateboard game. There's no explanation why, but it seems that the Jeep booth is so boring that event-planning staff figure they need Wiis to keep people entertained. There's a sub-trend here, as Wii seems to show up in a lot of boring media-oriented contexts these days. I guess journalist have a lot of free time to perfect their Guitar Hero skills.
Conclusion
It's apparent that auto-related video games can be a big part of any enthusiast's life, so I'm happy to see Polyphony and Rockstar go balls to the wall by getting involved in the auto industry and recognizing the natural cross-branding and promotional opportunities at trade shows. And I would like to see more companies getting involved. How about Logitech setting up a booth demonstrating the wheels and pedals that they offer? What about seeing some of the other big racing-game developers? Burnout and Forza are a couple racing series that seemed to be absent from the show.
Sure, the L.A. Auto Show will never replace E3, or at least what used to be E3. But the video game industry is definitely beginning to link itself more closely with the auto industry—and the car biz is recognizing that hooking up with the massively profitable-game industry can provide it with a variety of marketing opportunities. Car shows tend to be about actual experiences; you finally see the cars in the flesh, as opposed to in photos or on videos. But this actual experience is fairly static, because the vehicles don't do anything except sit there and look pretty. Bringing them to life in a virtual realm can only help.