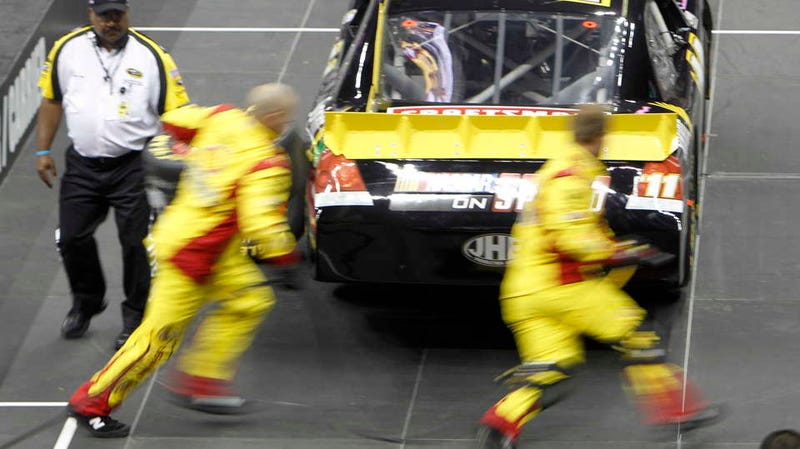 What did wheel thieves do before cordless impact wrenches? They certainly didn't do what a gang of ambitious wheel-thugs did, blitzing a Texas GMC dealership and stripping 140 wheels off 35 Yukons and pickups, leaving the trucks stranded on blocks.
The owner of Heritage Buick GMC in Rockwall, Texas, says that while thefts are nothing new to the dealership, he's never seen a caper of this magnitude before.
Police are still looking for leads, though no word on whether they've canvassed the local Walmart to see if anyone bought a whole bunch of these. (Photo: Associated Press)
Thanks to Five-Oh-No! for the tip.