Electric motorcycles are supposed to be a huge part of the future of motorcycling, and Mission Motorcycles was at the forefront of the technology development and performance achievement... until they filed for bankruptcy this past week. Hopefully none of you guys had a deposit down.
A Little History
The story of Mission Motorcycles was an odd one. They went from being an electric motorcycle company to an electric vehicle powertrain company and ditched the bike thing altogether, and then returned to the electric motorcycle thing - all within a span of five years, $12 million in fundraising, and several CEOs.

(I actually took several meetings with the company in late 2013/early 2014 regarding a public relations/marketing role they'd heard I'd be good for and I found it quite odd when they stopped answer the phone a week after they'd asked about flying me up to their headquarters in SF for a face to face meeting.)
Despite all of that, Mission Motorcycles created products so incredible that many of us in the industry really hoped everything was above board and that they would pull through.
G/O Media may get a commission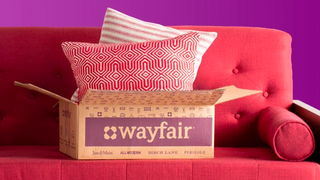 Big deals
Wayfair Surplus Sale
In 2013, Wes Siler called the Mission RS the "iPhone moment" for electric bikes in WIRED. At 160 horsepower and 120 pound-feet of torque, Mission created a bike that was better than any of it's gasoline-powered competitors. It proved that electric bikes weren't just for the Prius-driving, protest-sign-holding hippies from your local Whole Foods. They were for everyone who loved speed. Don't believe me? Here's Wes's review of the bike.
On top of that, Mission helped develop the battery for the Harley-Davidson Livewire, and was developing electric vehicle powertrains for Mugen and McLaren on the auto side.
From the outside, and from what they were telling potential new public relations staff, everything was on the up and up and they had massive things on the horizon. Given the performance of the bike, we all hoped it was so.
A Reality Check
My friend of a friend who'd been recruiting me wrote me several months later to apologize for stringing me along, but said he'd recently left and to consider it a favor. By this time, two of Mission Motorcycles founders Mark Seeger and Vincent Ip had lawsuits filed against one another for various reasons, and Ip was no longer with the company.
This past May, the court allowed Lowenstein Sandler, Mission's attorney, to withdraw from representing Mission since they were no longer paying his fees. Then, last Tuesday afternoon, Seeger filed for Chapter 7 bankruptcy on behalf of Mission.
Here's a report from NorthJersey.com following the announcement:
And Seeger, in his letter, said he had not found a replacement by the court-imposed deadline last month because of the company's woes.

"I have struggled to rescue the business to find a buyer for the assets," without success, he wrote. He added that "to date, we have not earned any cash/revenue of any kind," and had no funds to hire an attorney.

As a result, he said, he was putting the company into bankruptcy, although the federal court docket did not show a filing Tuesday afternoon.
Why This Matters
Some may disagree, but I think competitively-performing sport electric motorcycles are the best path to consumer electric motorcycles in general. As with most things in motorcycling, the tech needs to appear first in racing to show its role or value, and then trickle into more normal products as the price of the technology dilutes - as is the case with airbag suits, ABS, and traction control.
I think the road to electric motorcycles is paved through proving their superiority on the track (like Mission did at Laguna Seca). Companies will focus on pairing electric powertrains with motorcycles and then some day benefit from piggybacking off someone else's advancements in battery technology. This is why bikes like the Mission RS were so exciting, and why my hope for the EV field still lies with bikes like the Energica Evo, Lighting, and the stuff from Alta.
The first problem with consumer electric motorcycles will always be the battery. And if I'm honest, I admit I have zero (no pun intended) faith in any motorcycle company's ability to solve that issue.
Fortunately, everything else we use also requires battery power and is in great need of range improvements, which means that it's far more likely that a Bill Gates/Elon Musk/Tim Cook character will solve it long before any of the bike brands will.
Until then, I don't care much about the Zero or the now-delayed Harley-Davidson Livewire. Not only is the battery technology just not there yet, but I also don't think we're going to convince people electric bikes are cool just because they save some money on gas. It's got to come from improving the performance and experience.

So, as much as I can't say the news is surprising, I can say that I'm sad to see Mission Motorcycles go and I wish the best for those continuing to push the electric motorcycle movement.
Also, I will buy anyone who can prove they put down a deposit on a Mission R or Mission RS a cold one - because that's about the closest thing you'll get as an apology from someone in the industry.