Tesla threw down a gauntlet a few months back. It would build a new Tesla Roadster, Tesla claimed, that would go from zero to 60 in less than two seconds. That was such a wild claim that no one has managed to even aim for it. Until now. Pininfarina is entering the mix. Yes, that Pininfarina. But also not that Pininfarina. It's complicated.

First, however, the car. Details are scant at the moment, but Automobili Pininfarina CEO Michael Perschke told Automotive News that the thing is lining up to be some sort of giant slayer:
The first model from the brand, however, will be a nearly 2-million-euro electric car capable of going 0 to 100 kph (0 to 62 mph) in less than 2 seconds.

"It will be a true hypercar," Perschke said of the model, which is due in 2020 and is expected to have a range of 500 km (300 miles).

Of course, a 300 mile range is less than half Tesla's claimed range on the new Tesla Roadster. On the other hand, the Tesla Roadster doesn't exist yet, so people can really just go on making any claims they want about cars that aren't real.
But Smart People and Experts have told us that with electric motors and the rate at which technology is advancing, these things are possible.
G/O Media may get a commission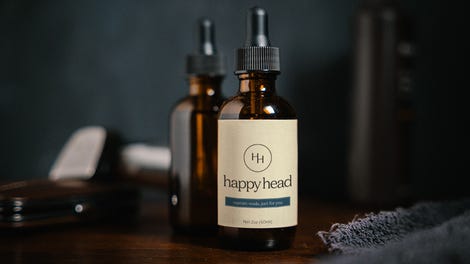 And it's just going to be the first of a range of vehicles from Automobili Pininfarina, which AN says will mostly be electric (cool) SUVs (blah), which will rival SUVs like the Bentley Bentayga (okay).
Those with long memories will surely be thinking by now that I must be going crazy. Haven't we seen a $2 million-plus Pininfarina hypercar before? Didn't we see this literally years ago? Wasn't it some be-winged demon that was powered by hydrogen, not electricity, and it looked exactly like this?
You're not going crazy, and the Pininfarina H2 Speed is not only a thing that did exist, it still exists. Or will exist. Time is an illusion, as are cars, so I asked Pininfarina what was up. "The new electric car announcement is totally separate from the hydrogen vehicle and it's not replacing it," Pininfarina spokesman Francesco Fiordelisi told me in an email. "As you can see in the announcement we made at the last Geneva Motor Show, the hydrogen-fueled track car H2 Speed will be produced in a limited series of 12 units. The small Pininfarina-branded series will be produced at the Cambiano Atelier of Pininfarina."
Yes, Pininfarina-branded. Not "Automobili Pininfarina."

Confused enough yet?
Let me explain. Pininfarina S.p.A., the Italian design house and the "Pininfarina" you know and love as the designer of both Ferraris and Coke machines, sold a 76 percent stake to vast Indian conglomerate Mahindra in 2015.
Now that Mahindra effectively controls Pininfarina S.p.A., the design house, it started up a separate company, Automobili Pininfarina, that it would own entirely.
So what's the difference?
"Pininfarina SpA is connected to Automobili Pininfarina principally as a styling and engineering services provider and though a brand license," Fiordelisi explained. "Pininfarina SpA will continue to provide design and engineering services to all that need it, including OEMs. Automobili Pininfarina will be just one of the many car makers for which Pininfarina will be designing cars."
So there you go. Pininfarina S.p.A., the design house, will continue to design things (including cars) for all sorts of people. One of the companies it will design cars for is Automobili Pininfarina, which has an extremely similar name, and which is its sort-of-but-not-quite-entirely corporate sibling. Automobili Pininfarina will make electric cars. Pininfarina S.p.A. will design things that include, but are not limited to, electric cars. But also other cars. And things that are not cars.
We can't wait to see what this car will look like, though.