This is the Morning Shift, our one-stop daily roundup of all the auto news that's actually important — all in one place at 9:00 AM. Or, you could spend all day waiting for other sites to parcel it out to you one story at a time. Isn't your time more important?
---
1st Gear: This is the Peugeot HX1, a concept car designed to explore the theme of French luxury. It's a sleek people carrier with an exquisite cabin, featuring natural oak structures and a slatted roof that casts light and shade across indulgent white leather seats. The HX1 raises a fascinating question: how did France — home to haute couture fashion and gourmet cuisine — permit the rational, formal Germans to define and monopolise the luxury car? It's not that France doesn't periodically try to do premium: the Citroën C6, Renault Avantime and Renault Vel Satis are recent and engaging attempts at Gallic luxury. They also all flopped.
---
G/O Media may get a commission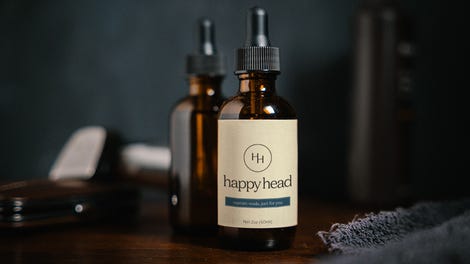 2nd Gear: Bloomberg reports that the classic-car market is dividing between the best models, whose prices are racing to records, and others that are faltering on the sales' start line, dealers say. Auction totals are beating forecasts and some sellers made bigger returns from their Ferraris this month than from volatile financial markets. Still, investors are aware that an average classic auto can offer less lucrative returns. "The market has polarized," Geneva-based auto adviser Simon Kidston said in an interview. "Big-ticket cars are making more and more. The rest is becoming much more difficult to sell."
---
3rd Gear: Is this image, taken at a South Korean Hyundai facility, the new-look Hyundai Genesis Coupe? If it is, it shows off a much more Veloster-like look for the little two-door sports car. We'll likely see more of the car ahead of the final version being unveiled this January at the 2012 Detroit Auto Show.
---
4th Gear: Scientists at Tulane University have discovered a new use for discarded newspapers - one that can turn yesterday's news into the alternative fuel of tomorrow. Their research has hit upon a bacterial strain that chomps away at the cellulose in old newsprint, turning the organic material into butanol, a bio-substitute for the gas tank. The strain is the first bacterial microbe found in nature that produces butanol directly from cellulose, a material found in all green plants, university officials say. Finally, something useful to do with old buff books and newspapers.
---
5th Gear: As Acura looks to keep its TSX lineup fresh, the automaker has added a new variant for the 2012 model year known as the Special Edition, complete with changes inside and out. No images yet, but what we do know is that it'll have "a more aggressive front spoiler, a new rear bumper fascia, unique side sills and an exclusive 'Special Edition' badge on the trunklid." Add to that a polished finish with a dark grey background and 17" five-spoke aluminum wheels and you get — basically some exterior upgrades.
---
6th Gear: Audi has only teased us so far with sketches of its new city car duo, the Urban Concept and its open-top sister, the Urban Spider Concept. Now it's lifted the lid and issued these first photos of its 2011 Frankfurt Motor Show debutants. They're tiny electric runabouts, with two seats and an electric powertrain. Kind of gives us an idea of what a sub-Audi A1 city car could be in the future.
---
Reverse:
⏎ Which business-trip fees will employers cover? [LA Times]
⏎ Mustang Boss 302 TracKey Package: A Skunkworks Effort From Ford. [New York Times]
⏎ Shopping around the best bet for vehicle financing. [Detroit News]
⏎ Is Detroit Back on the Road Again? [MSNBC]
⏎ Honda upgrades Ohio plants. [Detroit News]
⏎ China's SAIC Motor first-half net profit up 46%. [The Economic Times]
---
Today in Automotive History:
Charles Franklin Kettering, the American engineer and longtime director of research for General Motors Corp. (GM), is born on August 29, 1876, in Loudonville, Ohio. Of the 140 patents Kettering obtained over the course of his lifetime, perhaps the most notable was his electric self-starter for the automobile, patented in 1915. [History]
Show us your tips!
Got tips for our editors? Want to anonymously dish some dirt on a competitor? Know something about a secret car? Email us at tips@jalopnik.com.
Lost in our new layout?
Click here for the Opposite Lock or Tips forums. Want a more "blog-like" look? Click the button up top next to "Top Stories."
Get more Jalopnik!
Want even more Jalopnik? Want to know which of your friends read us? "Like" us on Facebook and follow us on Twitter.
---
You can keep up with Ray Wert, the author of this post, on Google+, Twitter or Facebook.