Good morning! Welcome to The Morning Shift, your roundup of the auto news you crave, all in one place every weekday morning. Here are the important stories you need to read or Ryan Felton is coming to your house.

1st Gear: What America Needs Right Now Is Peugeot-Citroën
Yes, French automaker PSA Peugeot-Citroën is coming back to America. For real. (Looks like we Americans aren't done with Opel yet, somehow.) The company is a titan in other markets, particularly Europe, but hasn't sold cars in the U.S. in decades.
The way it's coming back is definitely unconventional—it seeks to be a "mobility" company first (ugh, I know) with a focus on ride-hailing and car sharing, followed by a move into a traditional sales channel. This will either be the smartest, most forward-thinking move by an automaker in some time, or a total failure. More from Automotive News:
The strategy, revealed late last year by PSA CEO Carlos Tavares, is to re-enter the U.S. through nontraditional means. Under Tavares' "Push to Pass" global business plan, [PSA Senior Vice President Larry] Dominique's mission is to first establish PSA as a U.S. mobility company, providing consumers with ride-hailing and car-sharing services.

PSA will then begin populating those mobility services with its French-brand vehicles. And finally, the automaker will launch its own sales channel.

Dominique said that PSA has not decided which of its three brands — Peugeot, Citroen or DS — will be launched here. Nor has it decided whether retailing will occur through a traditional independent dealership-based distribution network or some other way.

He declined to say how much PSA is prepared to spend to re-establish a U.S. foothold.

"It's going to be a significant amount of money to re-enter the market," he said. "But we haven't set a number.
G/O Media may get a commission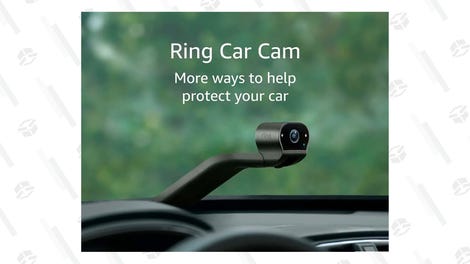 Dominique is a veteran of Nissan and TrueCar. He says the goal is to have PSA firmly reestablished in the North American market within 10 years. Good luck. Bring the Cactus first, please.
2nd Gear: New Audi A8 Seems Neat
I've always found it hard to care about the Audi A8. Don't get me wrong, it's a neat machine, but I've never found it to be on the same level as the S-Class and 7 Series. But the new one, due out this summer, will apparently represent the tip of Audi's high-tech, self-driving future. Via Automotive News:
The A8's Level 3 autonomous function will let the car take over driving in heavy traffic on highways at speeds of up to 60 kph (37 mph). The A8 will be able to drive autonomously in countries where it is legally allowed, CEO Rupert Stadler told journalists here last month.

The A8's Level 3 feature, called "conditional automation" by the Society of Automotive Engineers, means drivers can take their eyes of the road to do other tasks but must still be prepared to take control when needed.

Other advanced features on the sedan will be a new operating system that Audi says will be highly intuitive and use "ground-breaking" computing power.

The A8's central driver assistance controller, known as zFAS and supplied by Delphi, will be the brains behind all the driver control functions and enable the automated driving. It will also wirelessly send information about driving styles to a cloud server to help Audi improve the automated functions.
It also comes at a time when people are fleeing the sedan segment in droves, so we'll see if it can manage to sell. It feels like the Q8 is more the future of the market than the A8.
3rd Gear: GM Invents Skynet
Fun fact: cars are built by robots these days (which frankly is more a threat to American jobs than Mexico or China, but that's a discussion for another day.) How does General Motors cut down on incidents with their robots? By connecting them to the cloud to analyze behavior and mistakes, reports Bloomberg:
General Motors Co. has connected about a quarter of its 30,000 factory robots to the internet, and the largest U.S. automaker already is reaping the benefits of less down time.

In the last two years, GM has avoided 100 potential failures of vehicle-assembling robots by analyzing data they sent to external servers in the cloud, Mark Franks, director of global automation, said at a conference in Chicago on Monday. Connectivity is preventing assembly line interruptions and robot replacements that can take as long as eight hours.

"If we can avoid a disruption in our manufacturing, we can save ourselves a significant amount of money," Franks said at an International Federation of Robotics roundtable. "It's a pretty good payback."
As we all know from movies, nothing bad ever happens when you network robots and connect them to the Internet. I had Jalopnik's Senior Robotics Correspondent, Alanis King, weigh in on the implications of this news item:
Expect that in-depth analysis later.
4th Gear: GM Tries To Stay Optimistic

Look, the U.S. car market forecast doesn't look especially sunny these days. The record sales months have hit their peak, demand is going down a bit, and traditional automakers have trouble proving to Wall Street that they could weather another downturn. So GM is trying to stay optimistic in its latest earnings forecast, reports Reuters:
"Overall, we expect a more challenging environment across a number of dimensions" in 2017, due to rising interest rates and falling used-car prices, CFO Chuck Stevens told investors and analysts on a conference call.

But thanks to an improving economy and lower fuel prices, Stevens said GM believes "we're going to be in a reasonably constructive industry environment."

The CFO's conference call came just days after disappointing U.S. new light vehicle sales figures for March showed an annualized sales rate of around 16.6 million units. Those figures had added to concerns that after a six-year boom cycle that U.S. auto sales might be set for a decline.
When you think in this context, all the investments in "mobility" begin to make sense.
5th Gear: No One Is Going To Frankfurt
The International Motor Show Germany, in Frankfurt this year, is one of the world's biggest auto shows. But in another sign that auto shows are diminishing in importance as far as new product reveals go, a bunch of automakers aren't bothering at all. They include PSA, Fiat, Alfa Romeo, Jeep and Nissan.
Once more from Automotive News:
A PSA spokesman said it is considering the return on investment and will not take part in shows out of "habit."

"Each brand constantly compares the efficiency of its marketing investments to decide its participation in shows," the spokesman said.

Citroen will be at Frankfurt to support a product launch, he said. Peugeot and DS have decided to communicate to customers through other marketing methods.

Nissan said its decision to skip the IAA followed a global review of the company's event and show strategy. "Moving forward, we will adopt a flexible strategy using a combination of automotive, consumer and dedicated Nissan events and partnerships to broaden our reach and appeal among influencers and wider consumers," a Nissan Europe spokesperson said.

FCA declined to comment but sources said the automaker will not have a presence at the show.
I'm sure it will still draw tons of journalists. They have free booze at these things!
Reverse: Yes, That Mercedes
Neutral: Can PSA Make A Comeback With Mobility?
Are the French onto something here? Or will this be a failure to enter two very crowded markets—cars, and ride-sharing?