The Titanic was immense in its day, but would be dwarfed by modern cruise ships. Union Pacific's Big Boy locomotive was large when it was brand new in 1941–and still looks colossal next to modern trains. One special Boy has been in the barn for a long restoration, and is finally moving under its own power.

Coal-powered Big Boys weigh 600-tons and are so long that the thing is articulated so it can get around curves. They haven't operated since 1959, and the remaining ones in existence were mothballed or museum'd. Today there are eight in existence, and now, one that can move under its own power.
Big Boy number 4014 was parked in a California rail museum in 1962, then driven back to Union Pacific's garage in Cheyenne, Wyoming, about six years ago to start the project.

In March, Union Pacific announced that Big Boy and another steam engine known as Living Legend 844 would be going out on tour this year.

No. 844 will leave Cheyenne, Wyoming, April 27. It will make several brief stops called whistle-stops in communities along its route, arriving in Ogden on April 28. The Living Legend will be on display at Ogden Union Station through May 11.

The Big Boy's return follows more than two years of restoration. Of the eight still in existence, No. 4014 is the world's only operating Big Boy locomotive. It will leave Cheyenne May 4 following a 9:30 a.m. MT christening ceremony at the historic Cheyenne Depot and arrive in Ogden for the May 9 celebratory event at Ogden Union Station. The Big Boy also will make several whistle-stops in communities along its route.
G/O Media may get a commission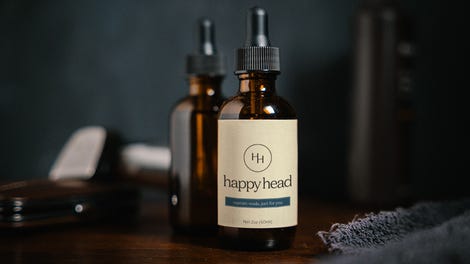 This video from NETNebraska about the train's journey from the RailGiants Museum in Pomona, Calif. to Cheyenne should give you an idea of what a huge undertaking this way. Just getting the locomotive into the garage was major work.
Now you should be able to appreciate how awesome it is that Big Boy 4014 is moving under its own power in April, 2019:
And here's the tooter. After about two minutes of saccharine Old Disney-sounding Union Pacific theme song, of course:
By "tooter" I actually mean "whistle," which is something people get excited about in the train world. While modern engines typically have electronically controlled air horns, old train whistles were much more melodious and organic and could even kind of be "played" by the train operator depending on how they pulled the cord opening it.

Anyway, you can keep tabs of No. 4014's travels in real time via GPS tracking or see its schedule on Union Pacific's site. If you suddenly find yourself interested in old trains or Big Boy 4014 in particular, you can dig into this restoration project even more on Union Pacific's video playlist.