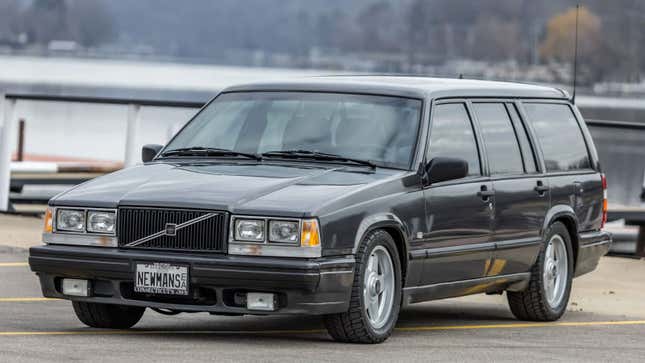 If you're thinking of the best Volvos money can buy, what's your mind jumping to first? Maybe the lovely P1900 from the 1950s, or what about the 245 Turbo from 1980? Well now, another contender has entered the ring, and it's an old 740 wagon that used to belong to actor Paul Newman.

Listen To The Lexus RC F Sing Through The California Mountains
The racing driver and actor is no stranger to a hot Volvo and earned a reputation for liking the Swedish company's wagons so much that he'd buy them and engine swap them for something outlandish. And with a history that saw him fit a Ford V8 to a Volvo 960, you'll be expecting this new find to be equally outlandish.
I'm pleased to report that it is suitably wild, as the 740 you see here has a new engine and gearbox that Newmen requested. This time, it's a Buick V6 that has replaced the car's original 2.3 liter four-cylinder motor that came with the car back in 1988.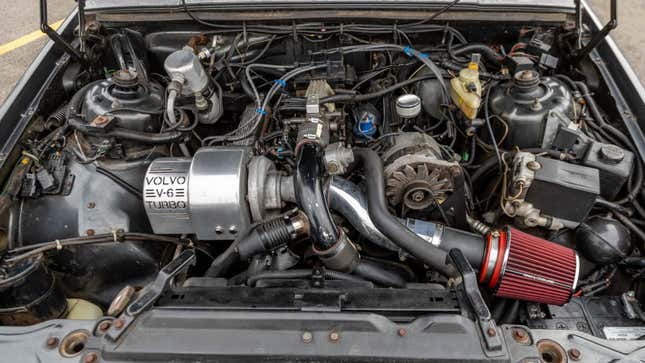 The engine in question is the turbocharged 3.8-liter V6 that you'll find in the Buick GNX. When it was new, this motor produced 245 horsepower and 355 ft-lbs of torque. In contrast, the 740 produced just 156 hp when it rolled off the factory floor back in 1988.

But it's not just a power upgrade that Newman gave his Volvo; he also upgraded the gearbox. Now, this Franken-Volvo is fitted with a Pontiac Firebird-sourced Borg Warner five-speed manual gearbox. The car also has a new limited-slip differential.
It's quite the machine and would make for a great daily driver for anyone looking for something practical, if a little ridiculous. And the good news here is that it's up for sale.
Newman's old Volvo caught our eye when it was listed on auction site Bring a Trailer. There, it's on offer right now, with the sale set to end just after 6pm today (March 17th). As it stands, bidding on the Volvo sits around $30,000.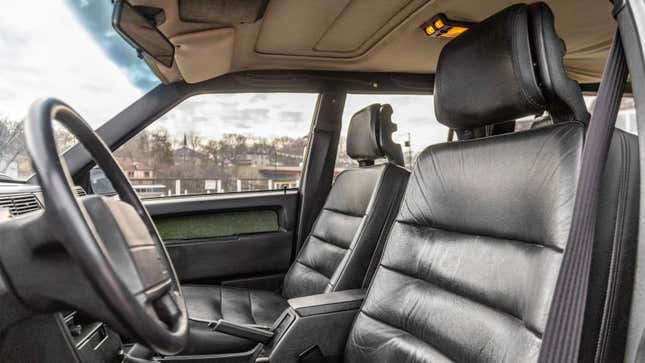 For all that, you get the classic boxy styling of Volvo's vintage wagons, which in this instance has been finished in a dark grey metallic paint. That's paired with a set of 16-inch, five-spoke gemini wheels, which nicely completes the retro look.

Inside, there's a black leather interior, which looks to be in pretty good condition, and creature comforts like a power-operated sunroof, heated front seats and a stowable third-row. See? Fun and practical.
At its current bidding you're looking at this or something like the latest Subaru Outback. It's also way less than the latest Volvo wagon that you might be considering instead.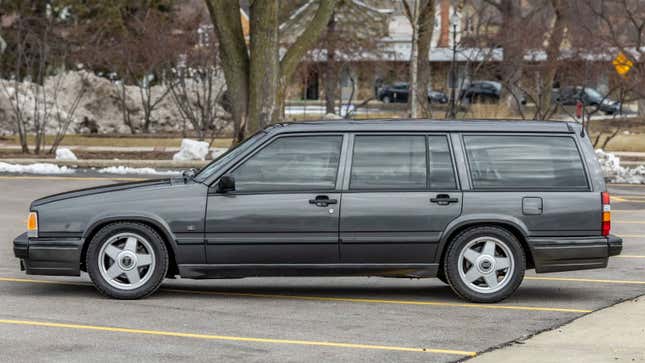 So, if you want to get your hands on a bonkers, one-off Volvo then now's your chance. Even better that it was once owned by Newman, that's got to earn you a few bonus cool car points, right?