When you come from a family with a name like Moss and you decide to get behind the wheel of a car, you better be good. If your dad drove at Indianapolis, your mom competed in rallies, and your brother is considered the best Formula One driver to never win a World Championship, though, it's not like you really have any other choice. It's a damn good thing Pat Moss had plenty of talent.
Carspotting at Sotheby's: Ferrari Edition
01:46
Carspotting at Sotheby's: Maserati Edition
28 minutes ago
In a family like that, you practically grew up behind the wheel. So, it's pretty fitting that Stirling Moss was the one to teach his sister how to drive when she was just eleven years old. But, according to BBC, Moss certainly had her rebellious phase. Her sporting career started on four legs instead of four wheels. In her teen years, she was an incredibly successful horseback rider and show jumper, to the point that she was even a member of the British showjumping team.
But the call of the automobile was too strong. Stirling's manager, Ken Gregory, was Pat's boyfriend at the time, and he set her up doing local club rallies in her first car, a 1936 Morris Ten. And that was that. Moss was so infatuated with the sport that she bought a Triumph TR2 in 1954 and really buckled down.
It was about time she got herself a sponsorship. Since she was driving a Triumph, Moss went to Standard-Triumph and asked them to cover the cost of competing in the RAC Rally in Wales. They didn't realize they had a good thing coming to 'em, so they turned her down. But, thankfully, MG Cars seized the opportunity. They offered to pay the cost of competing and even gave her a works MG TF 1500 to drive after racing manager Marcus Chambers spotted Moss and realized what a damn good driver she was.
That turned out to be a damn good thing—even if the first few rallies were a little bit rocky. It was the start of a seven year partnership between MG Cars and Moss that brought home three championships and a hell of a lot of publicity. I bet Standard-Triumph was real annoyed at the lost opportunities.
G/O Media may get a commission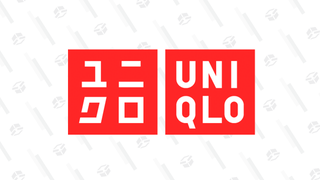 Year-round basics
Uniqlo Summer Sale
1958 saw Moss' big break as part of the British Motor Corporation team. All of a sudden, she was netting consistent finishes and an awful lot of fourth places that saw her take home the European Ladies' Rally Championship that year. She was driving with former fellow showjumper Ann Wisdom, daughter of Elsie Wisdom, at the time, and the two had a wildly successful partnership that lasted for the seven years Moss was at BMC. According to Fast Ladies, Female Racing Drivers 1888 to 1970 by Jean François Bouzanquet, "Mossie and Wizz" found good luck in naming their cars.
From '58 to '62, Moss competed in twenty rallies in a row, winning a stunning eleven of them. That's a pretty damn good ratio for a finicky sport and serves as a testament to Moss and Wisdom's excellent teamwork and ability to push a car to its limit without overdoing it. Their list of successes is impressive. At the top of the list is their overall victory—the first time a woman had won an international rally—at the Liège-Rome-Liège rally in an Austin-Healey 3000 that was immediately followed by a 2nd place at the Coupe des Alpes. But possibly even more impressive was their win at the Netherlands Tulip Rally in a Mini Cooper. According to The Daily Telegraph, it was the first big win for the Mini, which was about to take the rally world by storm. But Moss absolutely hated it; she thought it was "twitchy, and pretty unruly on the limit".
But 1962 saw the Moss-Wisdom partnership fall victim to romance. Wisdom married Peter Riley and got pregnant soon after; unlike her mother Elsie, Ann wasn't inclined to juggle a racing career and a family, and she retired soon after. Moss was incredibly disappointed to lose a co-driver she clicked with so well; despite teaming up with Pauline Mayman, she was never able to find someone who could fully fill the gap Ann left—even though Moss was able to secure the '62 European Championship with Mayman's help.
Things got pretty hectic for Moss after that. She joined Ford of Britain in 1963, then married fellow rally driver Erik Carlsson. Ford tried to sign the Swede, but Moss ended up switching to Saab in '64 to drive with her husband. The two competed in eleven rallies together, never scoring higher than a third place at the Acropolis Rally.
Moss started struggling as the years went on. Moss joined Lancia in 1968, but the Fulvia she was driving had a strong understeer and was so unpredictable that her results were pretty inconsistent. Her best finish was a second place at Rallye Sanremo, but her most notable other results were sixth and seventh places.
The baby bug caught Moss, too, in 1969. She gave birth to a daughter named Susan. Moss had, understandably, become less involved in racing during her pregnancy, and she never quite got back into the swing of things after Susan's birth. She joined the Renault Alpine team and won the Ladies' Cup in a Berlinette 1600 S at the 1972 Monte Carlo Rally. But her interests had transferred over to her daughter, and Moss spent her time coaching Susan on her showjumping.
Unfortunately, Pat Moss died after a long battle with cancer in 2008 at the age of 73. She was active and lively until her passing, though, keeping horses and maintaining her old cars with a passion that had once been so adrenaline-filled.
In the wake of Moss's death, Ann Wisdom didn't quite remember her and Moss' achievements quite like history does. She was was quoted by BBC, saying "We didn't think of ourselves as pioneers… we just went rallying. We left a bit of a legacy, but not much."
And that, I think, is exactly why Moss did leave a legacy. Gender wasn't something that particularly occurred to Moss, and her talents were such that she was immediately accepted—if, perhaps, a little bit grudgingly, the way anyone would accept someone they knew could hit the track and kick their ass.
Moss hit the scene at what I personally think was the right time in the right sport. The connections she was granted due to her name were and important key to getting her foot in the door, yes, but Moss easily proved that women were a force to be reckoned with in the racing world. The racing world had begun to move past the arbitrary boundaries they'd set up to bar women from competition, and rally has always been a sport a little more down-to-earth and easier to enter than, say, Formula One. Moss might not have seen herself as paving the way for other women, but it was key having a female driver who could elicit nothing but respect from her competitors to show that, hell yeah, women can drive like a bat out of hell, too.