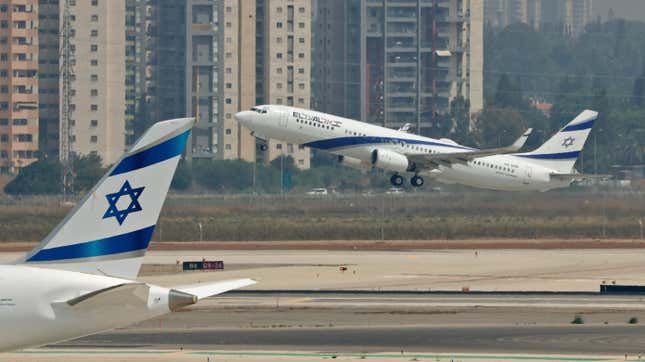 A couple in Israel are in hot water after they dumped their infant child at a RyanAir check-in desk on Tuesday after they were told they could not board without paying a small fee required to fly with the child.
The couple were flying out of Ben Gurion International Airport and heading to Brussels, Belgium, on a RyanAir flight, CNN reports. They were already late for the flight and check-in had already closed when the customer service agent informed them that they would need to pay a $27 fee to hold the baby on their laps during the flight. Instead, they left their own child at the counter and ran for the security line in an attempt to make their flight:
The matter was referred to police, a spokeswoman for Ryanair told CNN in an email.

She said: "These passengers traveling from Tel Aviv to Brussels (31 Jan) presented at check-in without a booking for their infant. They then proceeded to security leaving the infant behind at check-in.

"The check-in agent at Ben Gurion Airport contacted Airport Security, who retrieved these passengers, and this is now a matter for local police."

The police were indeed called, but it seems the parents came back for the baby, so no action was taken.
"The baby was with the parents and there's no further investigation," Israel Police told CNN in a statement.
Call me old fashioned, but I think this incident may be worth more of a follow-up. Sure, new parents are exhausted and their minds aren't always working at full capacity, but ditching a kid to make a flight you've basically already missed isn't world-class parent material.