Twenty percent of the world's Pagani Zonda Cinques can now be yours for a mere €1.6M ($2 million). Look at it as a way to rescue your savings from the bank!
In addition to sucking up the world's excess supplies of carbon fiber and titanium, supercars are also excellent devices for taking ungodly sums of cash and turning it into, well, nothing. While Albert Einstein might point to a factual error or two in that argument, supercars definitely depreciate in ways very familiar to the Dan Osman types who tie themselves on climbing ropes and plunge into ravines.
Spending hundreds of thousands of dollars on a two-seat vehicle is usually reserved for people who couldn't care less about their money, but these are not usual times. And if you had money to burn, would you store it in a bank? Surely not. Why not buy a Pagani Zonda Cinque instead?
G/O Media may get a commission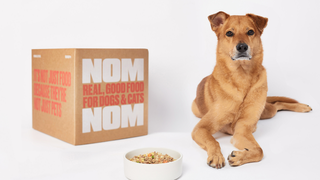 Five will be made of these street legal versions of the Zonda R track special. On sale at ES Elite Style GmbH is chassis #1 for a cool 1.6 million Euros—two million bucks at the current exchange rate. For your monetary equivalent of a Presidential fleet of Maserati Quattroportes, you will get a sequential gearbox, 678 very useful horsepower, and a large athletic shoe with a sinister red-white-black color scheme to zip around in.
One word of warning to the potential buyer: this is an extremely low car best suited for well-maintained tarmac. Please do not drive it on the French island of Kerguelen, which is a glaciated volcano in the Southern Ocean and has no paved roads. Presented here for your warning is the painting The Incompatibility of Zondas with the Subantarctic Environment from the Pagani Zonda Field Guide:
You know it's bad luck when albatrosses eye your vehicle with suspicion. Jusk ask a sailor intimate with the Roaring Forties.