A vintage car dealer claims his customized 1955 Mercedes-Benz 300SL Gullwing was stolen from a hotel near the Nürburgring, and he's offering nearly $300,000 to anyone who returns it. And, according to a translation of a German news report his dealership's Facebook page shared, that includes the thief.

That report was from German tabloid Bild, which said the car was stolen while owner Thomas Rosier was at vintage races at the Nürburgring in Germany. The car was parked at a hotel by the track called the Dorint Am Nürburgring Hocheifel on Aug. 11, where Hemmings reports that someone stole it overnight.
The car's worth more than $1.9 million, according to Bild, and the owner's offering a big chunk of that in reward money—250,000 euros in cash, or about $287,000 at current exchange rates.
That's... determination.
According to Hemmings, the car rolled off the line in June of 1955 with graphite paint and a red interior. The customization came years later, starting with an eight-centimeter chop from the roofline. The exterior was painted black, chrome strips were added, more lights were put on the front end and a sport suspension lowered the car by a couple of inches, among other things. It also has ostrich leather to go with its now brown interior, according to Hemmings.
G/O Media may get a commission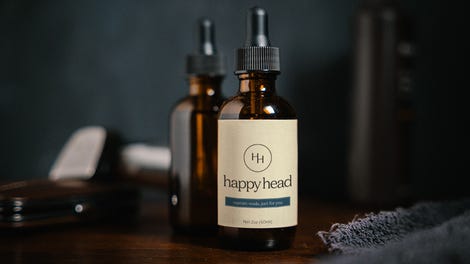 Rosier told Bild that the car is "of immense emotional value," according to an internet translation from German, because his father owned it in the 1980s and he bought it back a couple of years ago. Rosier also told Bild he left the car in the parking lot at the race because there wasn't room in the hotel garage, and said the lot had security guarding it. It was gone by the next day, the report said.
Because it would be hard to sell such a rare car without attracting attention, Rosier told Bild he thinks it'll be parted out if he isn't able to get it back. But there's a reward nearly $300,000 reward to anyone who can deliver the car as a car, and Rosier set up an email address to talk details with anyone who might know where it is: Diebstahl300SL@Classic-sterne.de, which translates, directly, to "Theft300SL@Classic-sterne.de." Straightforward approach, right there.

"In this way we can arrange how I get to the car and the thief to my 250,000 euro," an internet translation of the Bild story quoted Rosier as saying. "No matter who brings the car—I pay."