Portland newspaper The Oregonian reports that after seeing a car driving slowly around a Taco Bell parking lot with a cat on the hood, someone called the cops. Police questioned the car owner earlier this week, who said he regularly takes his cats to parking lots, lets them get on the hood and drives around at 5 mph.
Why? Because the cats like it.
Jesse Dorsett was confused Thursday morning when an officer called about his cats, according to The Oregonian. He said he's let them ride around hundreds of times in the past five years with no incident, but that he complied when the officer asked if the cat was OK: Dorsett woke her up, put her on his bed and took video of her looking around before she hopped down and went back to sleep.
He sent the video to the officer, and the department determined there would be no charges since the cat wasn't harmed.
That still doesn't explain why Dorsett put the cat on the car in the first place, which The Oregonian found out. Dorsett, 48, runs a roadside-assistance business and often takes his cats Pixie, Dixie and Jinx on calls. The cats have helped calm people before, he told the paper, and they really like riding in—and on—the car.
G/O Media may get a commission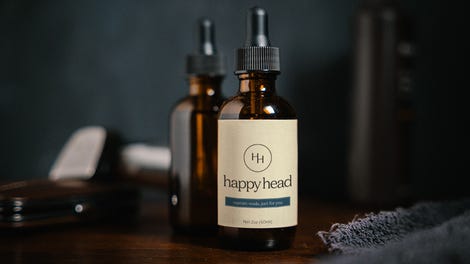 (The Oregonian has adorable pictures of Dorsett's cats in their highlighter-yellow work vests here, which we're trying to get permission to share on Jalopnik. Take the time to go look at them if you want some joy in your life.)
Pixie and Dixie like the view from the hood when looking around for rodents, Dorsett told The Oregonian, so it became a regular thing for him to take the cats to parking lots and drive around slowly. Here's what happened the night of the video, which is on news station KATU's website in full, from The Oregonian:
Pixie had been waiting on the hood of Dorsett's car after he finished changing a customer's tire near a Taco Bell along U.S. 26 in Sandy, he said. At the time, Dorsett said, his wife was holding onto Pixie's leash from inside the SUV.

"It's hard for me to see how anyone can construe hurting a cat in this scenario, particularly when the cat is on a leash and clearly enjoying the ride," Dorsett said.

... "I'm very protective of them. I know that seems wild to say when you have cats on the hood of a car, but they are safe."
The Oregonian reports that there's a law in Oregon preventing dogs from riding on top of moving vehicles but not cats, so Dorsett's allowed to keep doing what he was doing. Still, spokesperson for the local Sandy Police Department said he doesn't "think it's a good idea to be doing that."
But it isn't about the actions here, or whether they're a "good idea." It's about an Oregon man who has some great cats, and who's great enough himself to make the time in his workday to let his cats take slow, safe joy rides on the hood of his car in parking lots.
Why? Because they like it. That's all the reason he needs.
Update, Jan. 27 at 11:15 a.m. The Oregonian was kind enough to put us in touch with Dorsett, who sent along these adorable photos of his rescue cats along with the captions underneath.
These cats truly are living their best lives.