Barrett Lyon has owned every model Tesla has ever made; a Roadster, a Model S and, now formerly, a Model X—which he returned to Tesla after filing a lawsuit against the company over the electric crossover's numerous quality issues.

According to Fortune, Lyon cited multiple issues with his Tesla Model X in the lawsuit against the company last month:
The core of the case involved Lyon's allegations that Tesla "rushed" the Model X into production before it was ready for prime-time. Meanwhile, other customers are also seeking and obtaining refunds.

In Lyon's lawsuit, he claimed the cars doors opened and closed unpredictably, smashing into his wife and other cars, and that the Model X's Auto-Pilot feature posed a danger in the rain. He also shared a video that shows the car's self-parking feature failing to operate successfully.
A Tesla spokesperson confirmed to Fortune that the company settled the lawsuit and had Lyon return his Model X.
An earlier report on June 10th by Bertel Schmitt of The Daily Kanban detailed a disgruntled Model X owner who struggled with Tesla over the now-amended controversial Non-Disclosure Agreement clauses the company was issuing to customers. From The Daily Kanban:
Tesla asked the customer to agree to the following language:

"You agree that you will not publicize, directly or indirectly, any Confidential Information or otherwise disclose Confidential Information to any third party except as specified above. You agree that your breach of any conditions in this letter, directly or indirectly, will give rise to the right of action by a Released Party for rescission of this letter, injunctive relief and damages, including without limitation liquidated damages of $154,381.83, which you agree represents a fair, reasonable and genuine pre-estimate of damages and not a penalty."
G/O Media may get a commission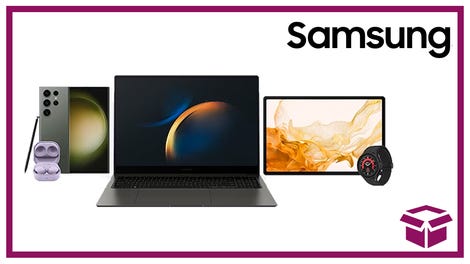 24 hour deals
Discover Samsung - Daily Deal
The Model X owner contacted the Florida State Attorney General about Tesla's agreement, with the Attorney General confirming that such a statement was against Florida law.
The helpful AG "drafted two subpoenas for their records thatI served on [Tesla] two months later," said the customer, whereupon Tesla"settled."

The Daily Kanban article kept the Model X owner's name anonymous at their request, and it is unclear if Mr. Lyon is the same unhappy Tesla customer.
The earlier kerfuffle over Tesla's NDA's also came from a different blog post from The Daily Kanban by Ed Niedermeyer, which suggested that Tesla may have been attempting to prevent customers and owners from reaching out to government agencies over flaws with their vehicles.
Tesla responded with suggestions of a conspiracy against the company and directly accused Niedermeyer of possibly having something financial to gain from exposing Tesla's closeted skeletons. Nonetheless, Tesla revised its owner agreements at the request of the NHTSA.
Having a company accept the return of an entire vehicle is relatively rare, and officially upgrades the Model X to lemon status, if only confirmed in this one case. But the quality issues with the electric crossover have been noted before, and it will be interesting to see if any other owners are dissatisfied enough to take issue with Tesla.
(If you do, email us and let us know.)
This article originally cited Forbes instead of Fortune, despite linking correctly. This error has been fixed.