I don't have some grand statement on the future of Jalopnik at the moment, mostly because I'm pleased with the way things are going. If you want to know why just check out our favorite stories from the last year.
Few of these posts are in the top 25 most popular stories from last year, which is why we've singled them out for you here.
---
This was my favorite NPOCP of the year, not because of the audacity of the car - which is right and truly horrible - but the temerity of the seller to suggest that someone out there might look at this ode to odiousness and think, yeah, that's the car for me. – Graverobber
---
G/O Media may get a commission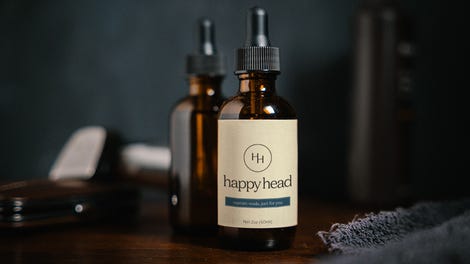 I spent a couple weeks reporting and writing this one and I'm really proud of how it turned out. Everything about Randy Lanier's life proves truth is stranger than fiction: his Cinderella rise in the racing world, how he financed it with drug smuggling, how he became a fugitive, and how he went to prison for nearly 30 years only to be released for reasons that remain secret. Two days before it was supposed to run I got a phone call from Lanier in his halfway house, one I wasn't expecting. The story is infinitely better because I was able to talk to him. – Patrick George
---
Colorful history, odd technology and driving a stunning classic car in the countryside on a sunny day. What more could I ask for? – Máté Petrány
---
I love telling stories, and this was a good year for me. I got to tell the story o how I bought, fixed, raced, and killed a $600 Lexus. I got to tell the story of an rather ordinary car guy who ended up getting a manhunt against him by the NYPD and had to flee the country.
I think the best story I told was this little one on how, through a number of horrifying twists and turns, the price of a Lada in Soviet Ukraine was death by radiation poisoning. I've never seen this story told in English before. – Raphael Orlove
---
This post proved that Jalopnik isn't written by a bunch of stubborn fools who genuinely believe in that "Miata is the answer to every question" nonsense. – Chris Perkins, Editorial Fellow
---
There's this whole little world of genuinely exciting road racing that flies under the radar, and I loved telling folks about it. You don't have to have a fat stack of cash to watch a great race, or to go run a car yourself. Most of all, race organizers are always in need of volunteers. That's the best way to get close to the action and make a meaningful contribution to keeping the sport alive. – Stef Schrader
---
Winning a race is a lot of fun, but the difficult weekends make for the best stories. We crashed, had an embarrassing four hour pit stop to diagnose that we were out of gas, and had a car that got slower and slower as the race went on, but we worked hard, had fun, and ended up with a decent result. It was one of the most grueling race weekends ever, which makes it one of the most memorable. – Travis Okulski
---
My opening salvo about the future of cars and enthusiasts continues to holds true. I'm optimistic, but still skeptical if automakers can pull it off and if we can embrace the change. – Damon Lavrinc
---
Picking a favorite story from this past year has been tricky — at the risk of sounding like a jackass, I wrote a lot of stuff this year I really liked. But, when it comes down to what piece was most meaningful to me, there's really only one choice: the one where I took my Beetle to the Ultimate Streetcar Competition.
This one was a big deal for me because it closed the whole saga from last year of my Beetle being stolen and then, incredibly, recovered, all thanks to fantastic Jalopnik readers.
The car was back, but stripped, the engine gone. I put in a new, twin-carb'd, more powerful engine, making at least a mind-bending 65 HP! Maybe 66, if the weather's right. So, to celebrate, I entered the Beetle in this competition, where most of the competing cars had about 5-10x more power.
I was hopelessly outclassed, but I didn't care. This was a celebration of the rebirth of the car I thought I lost, and I pushed the little yellow Beetle as hard and exuberantly as I could around every single cone.
Because sometimes it's just good to be alive. – Jason Torchinsky
---
I liked this one a lot. It captured a lot of attention, and it just looks so damn cool. It represents the return of supersonic air travel - a dream people have held for decades, and had faded away when the Concorde was removed from service. – Paul Thompson
---
My favorite story that I wrote this year was The World's Biggest Car Collector Is A Dick And Jay Leno Hates Him. The traditional view of the Sultan of Brunei was that he was just some sort of mysterious royal in a far-away land that no one had ever heard of, or been to, but by judging him off of nothing but his massive hoard of cars he must've been alright. Jay Leno helped to shatter that image, drawing attention to his horrific dictatorship and the human rights abuses that helped perpetuate it. The story itself was emblematic of what makes Jalopnik great, in that it wasn't just another review of a boring sedan that anyone could bring you. It took an automotive "hero," exposed him for the sham he really was, and explained why your worldview about a particular subject should change. – Mike Ballaban
---
I felt I successfully packaged a usable review while putting a unique spin on a story "everybody was doing" with extremely limited time and resources. And if I dare say so myself, I think the photography is pretty exceptional. – Andrew Collins
---
I'd followed Zero Hedge for a while and was usually impressed with thinking, even when it was a little batty. Here were people willing to argue positions that few others would take. It's why when I first saw their take on the car market I mostly just laughed it off. Who would take it seriously? It turns out many people did, with the story exploding on Facebook and the story linking back to old work I did. Now that we have the benefit of hindsight I think it's clear that they were wrong. – Matt Hardigree
---
What are your favorite stories from 2014? Drop them in the comments below.