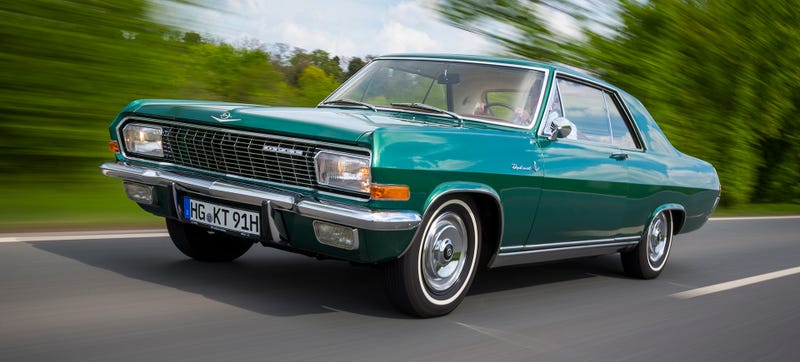 Opel's so called 'KAD' models, the Kapitän, the Admiral and the Diplomat all came with Chevy small blocks in limited numbers, and CEO Dr. Karl-Thomas Neumann happens to own the last of the 347 Diplomat A V8 Coupés ever made. U-S-A! U-S-A!
While it's hard to decide which was GM Europe's finest moment, the most American moment was certainly when the first Diplomat V8 rolled off the assembly line with a 4.6-liter Chevy small block V8. These cars were built by Karmann from 1964 onwards, and production ended after just 347 units. That makes these rarer than a Ferrari Enzo, and Neumann's 1967 coupé is the last of the lot.
Opel will bring a bunch of rare classics to the fourth Bodensee Klassik starting in Austria this Thursday, including a very rare Diplomat A Coupé with a 5.4-liter V8 tuned to 230 hp and Admiral A and Kapitän A models also with Chevy power under their hoods. In total, 180 classic cars will take the tour through parts of Germany, Austria and Switzerland before reaching the finish in Bregenz on May 9.
No better way to spend the weekend!
And that's an eight-cylinder smile right there.
---
Contact the author at mate@jalopnik.com.