We were quite happy to hear that we'd be seeing the legendary Opel GT-versus-MGB-GT rivalry played out at the 24 Hours Of LeMons Gator-O-Rama later this month. Now the Opel-MG arms race is heating up!
The only problem with these two fine European racin' machines (aside from the primitive suspensions, questionable build quality, and flaky wiring) is really the lack of engine power; the Opel GT's US-spec 1900 managed 83 horsepower, giving it bragging rights over the 78.5-horse MGB. But now we hear (courtesy of LeMons insider TheEastBayKid) that the Opular Dependence Opel has a GM 4.3 engine and 5-speed installed. According to the team, the car was someone else's unfinished project and came that way… and that the costs come out well under 500 bucks. We'll see about that when it comes time for LeMons Supreme Court Justices Lieberman and Martin to inspect their documentation, but what we're really wondering about is whether there's time for the Team Frogmasters guys to grab a junkyard Toyota A engine and stuff it in their MGB-GT. Here's what the Opular Dependence spokesman has to say:
As far as a bio on the car, i keep hearing in my head START WITH A RUNNING CAR. This was a guys project he never finished all the parts were there but NOTHING was finished. It is a 1972 Opel GT with a 80s gm 4.3 v6 and a 5 speed tranny. The motor and tranny were installed when we bought it, but that was it. I have spent the last 5 weeks putting it all together. Now here we are 2 days from test day and its done. We paid $350.00 for the project and were actually able to sell about $325.00 of the factory parts that we removed (door panels interior parts the original motor and lenses and lights thanks to Ebay). So the electric fan and other things we needed we could buy and still be under budget. It should be a blast to drive if she holds together long enough.
G/O Media may get a commission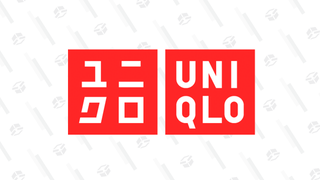 Year-round basics
Uniqlo Summer Sale


Wait, there's more! The guys from Team Unintended Acceleration saw the Opular Dependence Opel at the track recently and sent in some photos and videos for us: