On September 18, 2015, the U.S. Environmental Protection Agency announced that using an illegal "defeat device," Volkswagen's diesel engines were emitting far more pollution than is legally allowable under federal and state regulations. A year later, few things are resolved. Here's what owners of these cheating cars need to know.
How We Got Here
11 Million Cars
In 2014, a small nonprofit organization called the International Council on Clean Transportation commissioned researchers at West Virginia University to run on-road emissions tests on a couple of diesel Volkswagens. The results of those tests showed that VW's cars produced many more oxides of nitrogen than permitted by law.

This research later made its way to the EPA and California Air Resources Board, who then discussed the matter with VW, ultimately forcing the company to stop selling its 2.0-liter diesels cars in the U.S., a decision that was shortly followed by VW's announcement that the cheating affected 11 million cars worldwide.
G/O Media may get a commission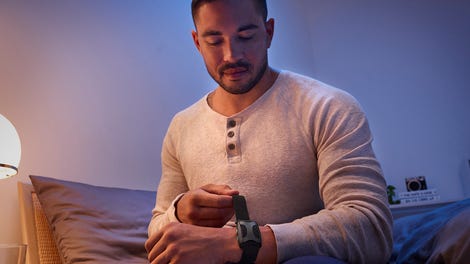 Later, VW admitted its 3.0-liter V6 diesel engines also cheated emissions testing in the U.S., adding another approximately 85,000 American vehicles to the 482,000 2.0-liter cars already recalled (the number for the 2.0-liter has since dropped to 475,000.) The cars include 2009-2015 Jettas, 2009-2014 Jetta SportWagens, 2010-2015 Audi A3s and Golfs, 2015 Golf SportWagens, 2013-2015 Beetles and 2012-2015 Passats.
From there, all hell broke loose. VW had pulled its TDIs from the website, tree-huggers started leaving nasty notes on VW TDI owners' windshields, and owners and dealers alike started suing VW for damages.
VW sales dropped sharply and owners grew weary, even after VW tried placating them with gift cards. One couple even drove all the way to VW's headquarters to drop off their diesel Jetta Sportwagen. It's been one of the most devastating crises to happen to any corporation in years.
People Lost Their Jobs, At Least One Might Face Jail Time
Ever since the emissions cheating fiasco (dubbed "Dieselgate" by the media) broke, Volkswagen as a company has undergone many changes. Volkswagen CEO Martin Winterkorn stepped down. Then the CEO of Volkswagen USA Michael Horn resigned, was replaced, and then his replacement left. Even VW's quality chief ditched the company amid the scandal.

Lots of people lost their jobs over this, and one man—engineer James Robert Liang, a German national—is actually being prosecuted for it in the U.S. He faces up to five years in prison for his role in installing defeat devices.
Those defeat devices are defined by the EPA as Auxiliary Emissions Controls Devices that reduce the effectiveness of emissions controls systems during "reasonable" driving conditions, and that aren't there to protect vehicles from damage, aren't there solely for engine startup, or aren't specified in the Federal Test Procedure.
In the case of the one installed in 2.0-liter VW TDIs, the defeat device used wheel speed and steering wheel angle sensors to determine if the car was being tested on a dynamometer or if it was on the road (only the front wheels move during testing, while the rear wheels and steering wheel are stationary). If the car was on the dyno, it ran cleaner. Liang is accused to helping develop and implement this methodology. Supplier Bosch has also been implicated.
Investigations are still underway to try to figure out other individuals responsible for the crisis, but some have hypothesized that the true root cause of the scandal was leadership that was too strict with its demands for low cost and high fuel economy—leaders who were unwilling to take no for an answer, even when that answer was supported by physics.
The Proposed Settlement Agreement
After seven months and multiple delays, the U.S. Department of Justice and VW agreed on a proposed settlement that will cost the automaker an unprecedented $14.7 billion.

Of that settlement money, $2 billion will go to projects that will be used to promote zero emissions vehicle technology, and $2.7 billion will be used to payed into an environmental remediation trust.
The remaining $10.03 billion will be used to offer U.S. customers restitution (i.e. cash), and an option to either buy back the polluting cars or modify them.
A fix has not been announced yet, though testing is said to be currently underway. Most of this year VW struggled to find a technical fix, and as of now, it doesn't have one that's been approved by the EPA (though there has been talk about allowing a partial fix). That means affected cars could be returned and sent to scrapyards.
This summer we calculated how VW owners could figure out exactly how much VW would pay them, whether they chose the buyback or the restitution and modification option.
Not Much News On 3.0-liter V6s
There still hasn't been a proposed settlement for 3.0-liter diesel cars, which include the VW Touareg, Porsche Cayenne, Audi A6, Audi A7, Audi A8, Audi Q5 and Audi Q7. Owners of those cars going to have to wait for a separate settlement between VW and the Department of Justice.
The good news it that such an agreement could come as soon as October, and we've heard multiple times that the technical fix for the 3.0-liter V6 is simpler than the one for the 2.0-liter, and that it's progressing along well.
What Volkswagen TDI Owners Need To Do Now
In late July, Volkswagen opened its online portal that allowed TDI owners to start filing their claims (we wrote entire step-by-step article on the process).

Once owners have done that, they have to wait until the court issues its final approval of the settlement, which could happen on October 18th, the day of the hearing.
Once that's approved, a VW Claims support representative told me, VW will email owners notifying them that they can now go back into their portal and upload new required documents, which include: vehicle title, a government issued ID, vehicle registration, power of attorney (if the car's not yours), proof of insurance, financial consent form (if you don't have a title), branded title (if necessary), bill of sale (if you are an eligible seller who got rid of a TDI between Sept 18 and June 28th), and a couple others.
As soon as they've uploaded those documents—the representative said owners can just take a picture of the documents or scan them—it could take up to 20 business days for VW to validate the information, at which point TDI owners will make an appointment with their preferred dealer, and drop the car off.
The claims representative said she doesn't expect huge lines, as selling the vehicle back will be as simple as dropping the car off at the dealer and waiting a couple days for a check or direct deposit.
So if you're a 2.0-liter VW TDI owner, expect a final rule soon so you can finish up your documentation, ditch your car at a dealership and get some money. If you've got a 3.0-liter TDI, you might be hearing about a fix next month.