In a past life I got to drive a rally-prepped Toyota Corolla rally car up in the Pacific Northwest. It was absolutely incredible, one of the best cars I've ever wheeled. Here's one that's even better and it's for sale. How much better? Well, this one's seller is asking $20,000.

The AE86 I drove was cobbled together from various other parts and cars, a real hero of a car, Nameless Performance's old Purple Panda. It had, I don't know, 100 horsepower? Maybe a bit more. It was simple. It worked. It was full of charm.
The PNW is host to another well-known 'Rolla rally car, though, and that's John Reed's stage car. With an engine swap from a much later Toyota, it makes 200 horsepower and is clean and extremely professionally prepped. It isn't just cute and fun, it's fast.
Reed preps serious race cars, so his personal car is also pretty professional. Here's his listing:
This will be the hardest vehicle sale I have ever made, especially now that I have been driving it again. But better in the hands of someone who has the time and resources to rally it, rather than collecting the wrong kind of dust in my garage.

Asking price of $20,000. Payment via cash, cashiers check or wire transfer. Oregon title in hand.

1986 Corolla AE86 chassis

Toyota 3S-GE "Beams Blacktop" 2.0L engine. 210hp, dual variable cam, drive by wire. It makes around 195hp at the wheels on the dyno.

Toyota 6spd transmission

OS Giken clutch with light flywheel (2 rallies since new)

Koyo radiator (1 rally since new)

Setrab oil cooler

Volvo Dana rear end, 4.72, welded diff (1 rally since fully rebuilt with all new parts including ring and pinion)

Full 4 link (1 rally since all new links and heims)

JVAB 40mm front struts (two rallies since new, never been wet)

JVAB 50mm front struts (brand new, never installed)

T3 front lower control arms

T3/Wilwood front brake kit

Carbotech brake pads all around

Tilton hanging pedals with Toyota DBW throttle pedal

MoTeC M130 engine management with on-board data logging

MoTeC PDM30 power distribution - no fuses or relays in car save for master power relay

MoTeC CDL3 dash display

MoTeC CAN keypad

Sensors on most of the engine vitals including individual cylinder air/fuel ratio using dual MoTeC LTC-D

Injector Dynamics ID725cc injectors

Dual Aeromotive Stealth fuel pumps (can be selected by driver or spare is automatically deployed in the event of a drop in fuel pressure)

Monit co-driver rally computer

Peltor intercom, wired to vehicle power

New (1 rally old) Sparco Evo seats

Safecraft onboard fire system (gauge shows good but overdue for a recharge, though scrutineer only required the handheld extiguishers, which are new as of last year).

Primitive spill kit (new last year)

Current log book (ran ARA Oregon Trail 2017)

Street legal, registered


Seat belts are out of date, but I will include a new set of the Sparco HANS belts for the buyer, if car is purchased at asking price.

G/O Media may get a commission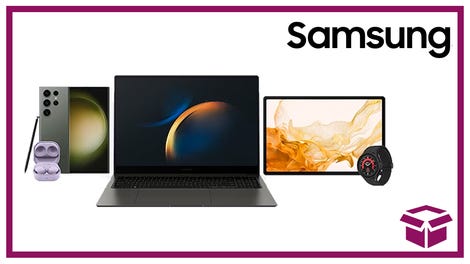 24 hour deals
Discover Samsung - Daily Deal
It's a ton of money, but I don't know if there's a more fun car for sale right now in the country. Any supercar owner would drive this and grin ear to ear.