While there's something to be said for more and more women breaking into the sausage-fest world of motorsport, one woman is now going to bust into the biggest boys' club in all of cars: Top Gear. If it's a big change they're after, racing driver Sabine Schmitz is the perfect woman to bring it.

This story originally ran Friday, Feb. 12 and is being reposted today.
After of the fracas that saw the ouster of Jeremy Clarkson and then the departure of his two co-hosts James May and Richard Hammond, the BBC producers have said that they wanted to start with a fresh slate for the world's most-watched car show. By bringing out a lengthy list of hosts that rivals the number of people who have been in the Wu-Tang Clan over the years, they've certainly done that. There's an American, and it's Joey from Friends! There's a couple random dudes from the Internet!
And most importantly, there's a complete break from the previous format in the form of one of its most popular guests: Schmitz, noted German racer and all-around badass.

G/O Media may get a commission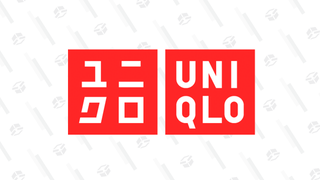 Year-round basics
Uniqlo Summer Sale
I got genuinely giddy when I heard Schmitz might be one of the new hosts for the newest iteration of the show. She brought the last version of Top Gear some of its best moments, briefly breaking up the lad jokes with her cheerful yet competitive personality. What better foil for a macho man like Clarkson than a tiny woman who can drive circles around him?
If there was an opportunity for ze Germans to one-up Top Gear's trio, the "Queen of the 'Ring" often had a hand in it. The challenge where Schmitz swore she could beat Jeremy's Jaguar laptime in a van, for one, was particularly legendary.

For years, the show relied on a familiar brand of very British, very masculine humor, despite its worldwide appeal. These were the less than polite jokes you could tell amongst the herd of equally nerdy Monty Python-obsessed Boy Scouts at church camp, except they were said by a trio of old dudes on television. Of course, it was funny and charming all the same, and much of its appeal was in the constant, jocular back and forth between the presenters.

If there's one thing that the previous iteration of Top Gear proved, though, it's that the show can change and be good, so long as all the hosts get along well with each other and are interesting to watch on television. It's gone through one major format change before this one, and James May wasn't even in the original trio.

The previous version of Top Gear was all that was man, yet its audience wasn't. I'll miss Clarkson, Hammond and May with everyone else, but it's refreshing to see a somewhat more diverse, more international cast for a show whose audience isn't just a bunch of old British men. The finale alone had 5 million viewers in the UK, plus countless people watching worldwide.

Sabine is a sign of the times. Women! They also like cars! Some drive race cars! Here's one who's really good at it, hosting the show that everybody around the world watches about cars.

I don't think I envy anything on the planet more than I do Schmitz's life growing up around racing in Nürburg, right next to the eponymous Nürburgring, which is basically paradise on earth for car nuts. It's one of the most technical and demanding tracks in the world with high consequences for getting it wrong, yet she's a master at it, having taken people for rides around the course at insane speeds in the Ring Taxi for years. Schmitz still races in the Nürburgring's VLN series races, often in a Porsche.

According to the website for her family's hotel, the Hotel am Tiergarten, she was the first woman to win one of the Nürburgring 24 Hours races in 1996, followed by another win in 1997. The restaurant below the hotel is covered in all kinds of racing memorabilia from teams passing through the area.

This year, her team Frikadelli Racing tackled the 24 Hours of Daytona, where she held her own at one of the toughest races in the world despite missing the practice days to film for the new Top Gear.

More importantly for Top Gear fans, Schmitz's brief appearances on the show and its related Top Gear Live events weren't her first times in the limelight. According to Frikadelli Racing, Schmitz has appeared on various programs on the SWR, DMAX, Sport1, RTL and ZDF channels on German television, in addition to her English-language appearances on Fifth Gear and Top Gear.
Fifth Gear is worth noting here. When Top Gear switched formats in 2002, several of its presenters went to Channel 5 to start Fifth Gear, including racing driver Vicki Butler-Henderson.

That's right: the old, old Top Gear had a female racing driver, too. If anything, Schmitz's addition to the show is a return to a more representative, more awesome form. Top Gear also has more of an international following now, which makes the inclusion of a woman worth looking up to feel all that more important and timely for one of the BBC's flagship shows.

Clarkson, Hammond and May proved one important thing to the world when they took the reins: cars don't have to be a serious, groan-worthy topic. They can be funny, silly, amazing or beautiful, and the entire breadth of the automotive world is worth having fun with, no matter how awesome or terrible it is. It was a break from the more serious feel of the original Top Gear, and hopefully, an attitude that will carry into the latest version of the show.

I'll probably have to see several of the presenters in action on the show to warm up to them and understand why they were chosen, but to say that I'm certain Schmitz can carry that irreverent torch with the best of them while driving a race car with her knee would be an understatement.
Photo credits: Frikadelli Racing

---
Contact the author at stef.schrader@jalopnik.com.