Many cars have been killed because of the Carpocalypse. But we don't think the bloodbath should be over. With the help of Jalopnik readers we've identified nine on death row and one that should be read its last rights.
Click "next" to go through our list of ten cars potentially deserving of capital punishment. We've also included ways that they can maybe secure a pardon from the governor. Of course, one of these cars is just unpardonable.
Car: Chevy Impala
Suggested By: MaxForrest32
Why It's On Death Row: In trim levels lower than "SS", the Chevy Impala is but a shadow of its previous self, fit only for duty as a municipal service vehicle. It's one of GM's most revered nameplates on one of GM's most out-of-date cars.
How It Could Get A Reprieve: We've always loved the idea of the Impala and it would be a shame to waste all the positive energy around the name. Perhaps our dreams of a G8-based Impala will not come to life, but in the next round of platforms we hope something is waiting to underpin a truly awesome, RWD Impala.
G/O Media may get a commission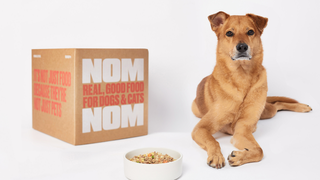 Car: PT Cruiser
Suggested By: vwminispeedster
Why It's On Death Row: The PT Cruiser has been around for almost a full decade with only minor changes. As cool as the idea of a retro American car was at the turn of the millennium, it's no longer that cool. It was a hit, and now it just wont go away. It reminds us of the time we heard the band Wang Chung at an Earth Day concert. They were a one-hit-wonder and, rather than trying to expand, they just played various versions of "Everybody Wang Chung Tonight." It was sad.
How It Could Get A Reprieve: Retro isn't always bad. If only there were a small Italian car Chrysler could somehow bring over to fill the cool-cute-compact hole in their lineup...
Car: Chevy HHR
Suggested By: Dosdelon
Why It's On Death Row: Much like the PT Cruiser, the HHR was an idea that was probably only going to work once. The high belt-line, aggressive flares and tiny windows scream old GM.
How It Could Get A Reprieve: The Ford Transit Connect has filled an empty niche in the U.S. commercial market and, we believe, there will be some non-commercial sales soon enough. Take the awesome little Ecotec engine and small platform and try making a truly American high-roof wagon.
Car: Toyota Venza
Suggested By: Cgarison
Why It's On Death Row: The only thing the new Toyota Venza has truly succeeded in doing is forcing Honda to make an even uglier competitor. There are numerous vehicles in the Toyota lineup offering similar utility, size, and power. Why another one?
How It Could Get A Reprieve: People love their Toyotas and, it's somehow some people out there seem to love the Camry-wagon Venza. But rather than make a more aggressive, larger Camry, why not make a lighter and sleeker version? What a statement that would make.
Car: Mitsubishi Galant
Suggested By: SubcompactCulture
Why It's On Death Row: We once enjoyed the Galant, especially in VR-4 trim, a delightfully buzzy and sporty sedan to counteract less enticing alternatives. The Galant does none of that now. It's not particularly fast, sporty, or attractive. The interior is awful and the options are laughable.
How It Could Get A Reprieve: The Mitsubishi PS platform is no longer competitive, especially underpinning a sedan. But hey, a new platform with a bit of the edge back and a Raillart version could go along way.
Car: Lexus ES
Suggested By: Cardesignmike
Why It's On Death Row: You may wonder what a successful car like the Lexus ES is doing on this list, but hear us out. Toyota's CEO has recently said the company has stopped making exciting cars and it's something he would like to change. Most of the Lexus lineup is as good or better than most of its competitors. The ES is merely a rebadged Camry put there to bring in buyers that wouldn't be able to afford a Lexus otherwise.
How It Could Get A Reprieve: Why not build something exciting, with value to bring more buyers into the lineup? Less AARP more RPM? The HS was a start and the next generation ES could end up more like the LF-Ch concept? It's probably too profitable to ever happen, but we can hope.
Car: Mitsubishi Raider
Suggested By: OldeEnglishD
Why It's On Death Row: Take a drink for every Mitsubishi Raider you've seen on the road. Congrats, you're still sober. Mitsubishi has never been the best choice for a small truck in the U.S. and the Raider, which shares its platform with Dodge, is no exception.
How It Could Get A Reprieve: Why not a Lancer-based El Camino sport truck? Just because Pontiac backed out doesn't mean you can't. You had the balls to build a sporty wagon, show us up again and build a sport truck!
Car: Chevy Aveo
Suggested By: FlyingStitch
Why It's On Death Row: When Americans looked for small cars as gas prices rose America stepped up with what it had: a Korean car. It's small, crappy, and there are bigger cars that return better mileage. It's the best argument Chevy has for being used.
How It Could Get A Reprieve: We're not sure there are a lot of people waiting for the next-generation Aveo, but GM seems to have a few ideas for a small compact car. We sort of doubt it'll carry the same name.
Car: Maybach 57 and 62
Suggested By: Tonyola
Why It's On Death Row: This is a car we'd typically like but the Maybach is maybe the most expensive parts-binner ever. The 57 and 62 is just old Mercedes with lots of hype. It was cool for about two minutes and then everyone realized how much Bentley they could have for the money and moved on. It costs more than $358K to get into the door and the price jumps by leaps and bounds for all the status symbols you're going to want with it (goatcheese dispenser, anyone?). It's also very dated in terms of styling. Give us a BRABUS S-Class over this any day.
How It Could Get A Reprieve: If you're going to continue to charge insane rates upgrade the appearance, up the power so it'll go 200 MPH and get Jay Z to buy one.
Car: Chrysler Sebring
Suggested By: Everyone
Why It's On Death Row: The American car you'd swear was built in China. It's as if Chrysler had some sort of Major League strategy to destroy the company and move it to Italy and they needed a truly bad car to cause them to go bankrupt. There's nothing we like about it. There are no redeeming qualities in how it drives, looks, sounds, feels, or sells.
How It Could Get A Reprieve: No reprieve. No mercy. The best we can offer is a quick death. Which is better than the pain Chrysler caused us in bringing this horseshit abortion of a mid-size sedan to market.