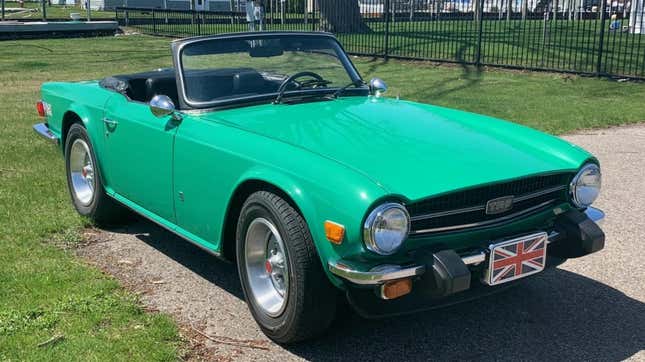 Alireza lives in San Diego and is well into his retirement years, but he has always loved cars. He is shopping for something that is "appropriately cool" for his age. With a budget up to $70,000 what car should he buy?

Chase Elliott Explains the Challenge of Adapting to NASCAR's Next Gen Car
(Welcome back to What Car Should You Buy? Where we give real people real advice about buying cars. Do you want us to help you find a car? Submit your story on our form.)
Here is the scenario.
I am a 70 year old male Who has been/is into cars and Like to buy a car that is appropriately cool for my age. I am looking for ideally a coupe that is fun to drive, semi comfortable, semi reliable. Cars I have liked in the past - Alfa Romeo, triumph Tr 250 and Tr6, old Jags, mini, MG TC. I can spend up to $70,000.
Quick Facts:
Budget: up to $70,000
Location: San Diego
Daily Driver: Yes
Wants: Looks cool, comfortable, 2-door
Doesn't want: Something boring
Expert 1- Tom McParland: Jaaaag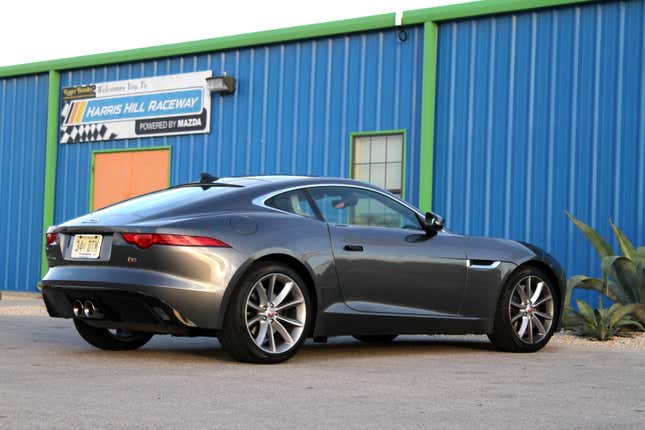 Based on the list of cars you provided, it seems like you are drawn to British cars for the most part. I say we continue that trend with a stylish British coupe, the Jaguar F-Type. This sports car had a ton of hype when it came out in 2015 and has since been forgotten a bit. However, it still looks fantastic and they drive really well. More recent models were offered with a turbocharged four-cylinder motor as a base model. I would avoid these, and I'll even suggest you stay away from the overkill V8 cars. The sweet spot is the supercharged V6, which makes plenty of power and has a great sound but is not obnoxiously loud. There are a ton of these that are well-depreciated into the $40,000 range, but an out-of-warranty, Jaguar might feel a bit risky for you.
Here is a very nice, certified 2019 R-dynamic model with the correct engine and only 18,000 miles. It's the right balance of fun, reasonably comfortable, and somewhat reliable.
Expert 2: Collin Woodard - It's Porsche Time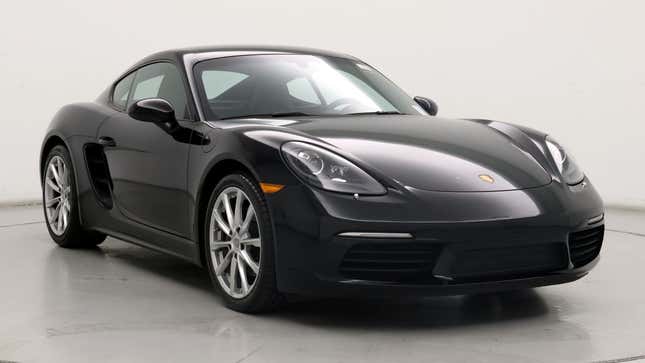 Alireza, you probably don't need me to tell you about Porsche. It's pretty much the default choice for anyone looking for a coupe that's fun to drive, comfortable and generally reliable. But if you're considering going in another direction without at least test-driving a Porsche, I'm here to tell you not to move on so quickly. A Porsche 911 isn't going to stand out quite the same way a Lotus Evora would, but dammit, they just drive so well, it's hard to care.
Unfortunately for you, 911s in your price range are going to be about 10 years old, which is probably fine but will potentially need more maintenance and repairs. Instead, I say go with a Cayman. To this day, the Porsche Cayman is still one of the best-looking and best-handling cars I've ever had the privilege of driving. It's absolutely fantastic, and you'll find plenty of options that fit into your budget.
Personally, if I were you, I'd head over to CarMax of all places to check out this 2021 718 Cayman because it's only been driven 18,000 miles. While you're there, you can also check out the two 911s they also have in stock and decide if jumping up to the older but bigger car is worth it to you. If you're feeling really spicy, though, you could also consider this 2012 Porsche Cayman R that the dealer claims was autographed by Randy Pobst.
Expert 3: Rory Carroll - What's Cool?
By 70, you definitely already know that it's impossible for a car to make a person look cool and instead, you're asking for a car that's cool for a guy your age to own. This is the correct approach.

I've always thought context was the key to determining "coolness" in a car. If a 60 year old buys say, a base-ish C7 in Limerock green, it comes off as kind of unremarkable, maybe it gives you a little twinge of sadness or wistfulness. You know what he's trying to do, buying that thing. But if a 28 year old buys the same car, that's kind of cool.
Anyway, what you need, at 70 is an old Bentley Coupe. Something like a Brooklands. Or maybe something like this Aston. But putting you in charge of maintaining an aging British performance car seems cruel. (Sorry Tom!) It may be slightly less cruel to put you behind the wheel of this RS5, which if driven by our previously mentioned 28 year old is deeply uncool—but if driven by you, a 70 year old car enthusiast, is pretty cool to me. But, what do I know? I'm 40.
Expert 4: Steve DaSilva - The Good Life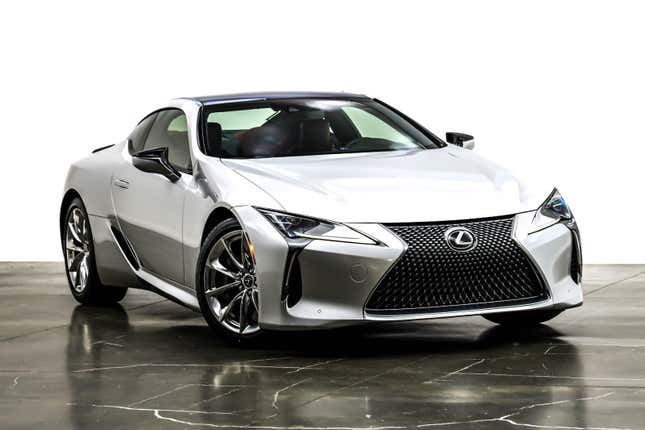 Alireza, you've got good taste. Alfas, Triumphs, they're all a fun time — but they're a young person's game. At 70, do you want to be tracking down faults in ancient wiring harnesses? Dealing with finnicky carburetors? Or do you just want something that you can actually drive?
If it's the latter, then I have the car for you: The Lexus LC 500. It's fast, reliable, comfortable in spades, and — crucially — won't make you look like you're trying too hard. Most midlife crisis middle managers make the mistake of conflating cool with young, but only one of those is achievable. You can't turn back the clock, but you can buy a car that's cool for you.
That, my friend, is the LC. It's fast and gorgeous, sure, but it's also comfortable and expensive — the kind of car that doesn't exactly appeal to twenty-somethings taking out their first auto loan. With an LC, you aren't trying to be something you're not. You're just you, but cool as hell.