The North American Free Trade Agreement is one of the United States' most critical trade deals for the car business and other industries, but it's also one that candidate Donald Trump lambasted as "the worst deal ever" on the campaign trail. He's president now, apparently. So is America in or is it out of NAFTA? The answer is in, today, unlike the maybe out we situation we had earlier this week.
For real this time? Apparently. I guess so, or at least until next time.
To recap: NAFTA, passed in the early 1990s, eliminated most tariffs on products traded between the U.S., Canada and Mexico, which for the car industry has also meant a huge boost to vehicle production in Mexico, but at the same time a sizable jump in car choices for American consumers. But Trump on the campaign trail long said U.S. was getting screwed in the deal and frequently used it as a punching bag as he appealed to disaffected Rust Belt voters—especially in states that are, or once were, heavy on car production.
For a while, based on his campaign promises, it seemed America would be done with NAFTA. But! In late March it came out that the U.S. would simply renegotiate our terms of the deal instead. "Modest changes" would be sought to the "worst deal ever," we were told. Sure.
And then! It came out this week that instead, the U.S. might be leaving, an order reportedly made under close supervision by White House chief strategist Steve Bannon, a nationalist who hates the joys of globalization and is likely the one pushing the president toward more protectionist economic policies.
G/O Media may get a commission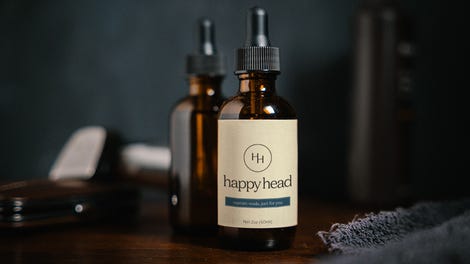 Now! That's not happening after all, according to a statement from the White House reported here by USA Today:
"It is my privilege to bring NAFTA up to date through renegotiation. It is an honor to deal with both President Peña Nieto and Prime Minister Trudeau, and I believe that the end result will make all three countries stronger and better," Trump said in a statement about his calls with the Mexican and Canadian leaders.

Renegotiating or withdrawing from NAFTA, a decades-old trade deal that Trump has described as a "disaster" and says hurts U.S. workers, was one of the president's campaign pledges. Trump has already abandoned the Trans-Pacific Partnership, a 12-nation trade deal brokered by President Obama.
Potentially withdrawing from NAFTA has drawn criticism from Republican and Democratic lawmakers alike who fear that doing so will almost certainly drive up the cost of goods in the U.S., which is bad for working people and also just about everyone.
Remember, that includes cars too: imposing heavy tariffs on Mexican imported goods would likely drive up the cost of Mexican-made vehicles and parts, of which there are many, and potentially cost automakers billions of dollars, not to mention be no real guarantee those jobs would "come back" to the U.S.
Swell. So the U.S. isn't dumping NAFTA, at least not yet. This means one of two things: the plan to withdraw was a feint to get Canada and Mexico to renegotiate the deal, a master stroke from the master dealmaker that worked out exactly the way he wanted. Or this White House has no clue how to enact realistic economic policy in 2017 and keep up with the outlandish promises made on the campaign trail. You decide!