Last weekend, I moved from California to New York City. My wife and I are here until September, subletting a friend's apartment in Manhattan. One problem: Four days in, I'm already in withdrawal — I need cool car stuff. Bad.
Great town, this. I love it. I don't think I want to move here permanently, but I'm a fan. That said, when I left San Francisco — one of the best places in the country to get a daily weird/cool/funky car fix — I knew it would change things, but I didn't realize just how much. To make a long story short, while I'm looking forward to the coming months, I need to dull the pain.
Here's the issue: I've been fortunate enough to spend most of my life riding in, driving, and generally geeking out on wheeled weirdness. I've walked through amazing museums and stumbled around garage mahals the likes of which would shame a Burbank mecca. I spent most of my college years at race tracks. And I've gotten to the point where I need a regular dose.
I miss cars.
Help me out here, New York. Whaddaya got? This city is supposed to have a "hidden" car culture, right? I need amazing. I need awesome. I need excellent. Maybe we drive a little, maybe we look at some cool cars, maybe we go to a track, whatever. I don't even necessarily need to write about it. I'm staying in the West Village, but I can travel. Got fodder? Email me at sam at jalopnik. I'll love you forever.
G/O Media may get a commission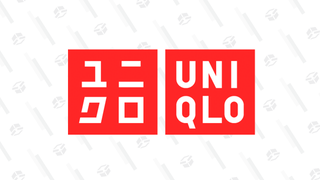 Year-round basics
Uniqlo Summer Sale
Addendum: Jerry Seinfeld, if you're listening, I've been led to believe that you have a pretty cool garage-á-tierre here. If you let me buy you a beer or three and come say hey, I'll bring peanut-butter sandwiches and all the candy you can eat, and we can talk about how the whole FerryFerdiButzi thing cracks our brains open and pours capital-F Funky down our spinal straws. I don't want to talk about that TV show thing, and I don't want to take any pictures. I just need a fix. I'll be cool. I won't even tell anybody.* Promise.


*Ok, maybe my wife. But she's short and funny and won't tell nobody nuthin', not even if you pay her. Also, she knows how to heel-and-toe and once used the phrase "launch it!" while I was driving a 997 Turbo, so she can't be that bad.
Photo Credit: Feralboy/Flickr