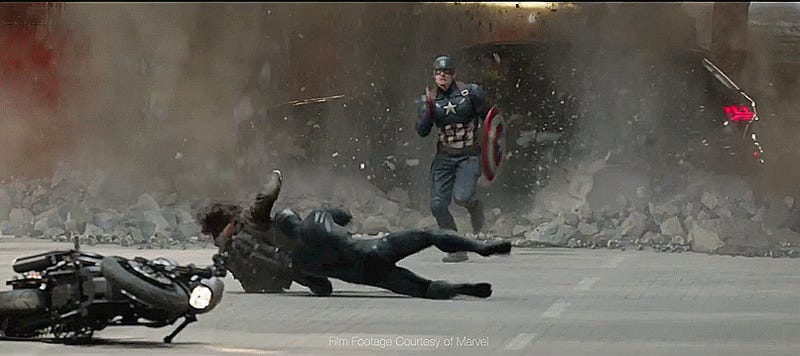 Audi is product-placing in Marvel's new Captain America: Civil War so hard they might have gone and burst a vein. The 2017 Audi R8 V10 Plus, 2017 Audi SQ7, 2017 A4, 2016 A7 Sportback and Prologue Show Car are all getting stuffed into the movie and won't let you forget it.
"Even as the mighty Avengers break into Civil War, their affinity for best-in class, high performance and state of the art technology in their vehicles ties them together," Audi Marketing Director Loren Angelo said for a press release before presumably being put back on a shelf in a very clean office. "Audi is excited to be a mainstay for the Marvel franchise and to support their cast of Super Heroes with a fleet of superior Audi vehicles."
(Where's everybody at on the capitalization and two-wordification of "superheroes," by the way?)
To drive that point home they commissioned the clip above; "The Chase," directed by the Anthony and Joe Russo who are also running the actual Captain America movie.
It's actually pretty cool, because running jumping flashing lights.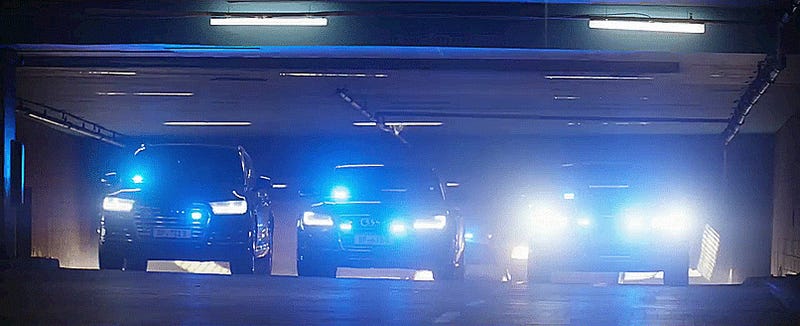 Chris Evans as Captain America will drive the new SQ7 SUV, because I guess he's got a lot of groceries or whatever, and RDJ as Tony Stark AKA Iron Man will roll in the R8 like a boss, in case you were wondering.
Cripplingly lame as Audi's PR speak is, one look at that R8 proves the company's not lacking for creative juice. The car looks grotesquely close to perfect.
Captain America: Civil War comes out May 6th and there might be more Audis than actors in it.