Well we've got our third official update from John-Francis Musial , the "official" Team Polizei Correspondent, as reported to him by Balla' Polizei Team Captain Alex Roy, currently on ze road. It all sounds so exciting — but not so much for one of us, who's stuck in a Bruegger's Bagel in lovely East Lansing, MI — now with free wifi! The report's after the jump, but remember to keep checkin' back in with us for all of your semi-official Gumball 3000 updates. And look ma, we even have a mini-site for the Gumball 3000 for y'all to keep hittin' refresh on (for ze non-technically inclined) or a pretty li'l tag to drop into your rss reader (for all you techno-geeks out there).
Unofficial Results Checkpoint Vienna:
1st: Team Polizei
2nd: Team NSX (Honda NSX)
3rd: Pete (Team Ant&Pete - BMW 3-series D2)
Unofficial Results Checkpoint Budapest:
1st: Team Polizei
2nd: Team NSX (Honda NSX)
3rd: Pete (Team Ant&Pete - BMW 3-series D2)
4th: Team 3ezer
G/O Media may get a commission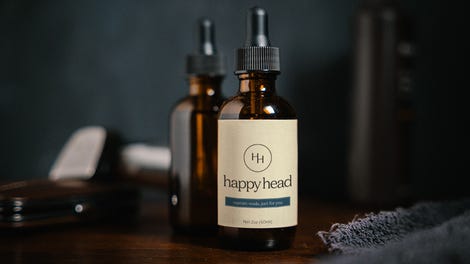 OFFICAL POLIZEI GUMBALL UPDATE - #3
Tuesday, 2 May 2006
04:41:58 (a.m.) (G.M.T.)
The first stage of the 2006 Gumball3000 has, for the most part, come to an end. The event though has suffered a few losses. Once again, a Dodge Viper (SRT-10) has fallen victim to the Gumball. This incident has once more drawn the obvious conclusion: If you plan on doing the Gumball, do not drive any car that is named or once was named, "Viper". The first two days have been a success for Team Polizei as they have arrived first at every checkpoint. Tuesday morning, the rally continues as the drivers will wake for a short drive to Belgrade. There, the drivers and cars will board a plane and head to Thailand. In Thailand, it is rumored that the speed limits have been lifted for the Gumball. This is of concern to Team Polizei and other veterans of the event. In light of the 2004 rally which led Gumballers through northern Africa where the speed limits were lifted as well, Team Polizei has accepted a new strategy for Thailand stage.
The African stage in 2004 had the most accidents out of any other Gumball. This was in part due to Gumballers pushing themselves just a bit too far. Team Polizei's two veteran drivers feel that the same situation may occur in Thailand. In an effort to maintain the Gumball spirit as well as provide immediate help for any accident or emergency, Team Polizei will NOT be pushing for the front at any point in Thailand. The team will remain near the middle of the pack at all times, constantly monitoring the rally status in the hopes to be able to provide any support necessary at any time. This will also provide an opportunity for other teams to concur certain checkpoints without having to worry about the Polizei GT coming up in the rear view mirror. Team Polizei would like to use this update to please ask all teams to drive safely and remain respectful of the host countries.
By: John-Francis Musial
Team Polizei Correspondent, as reported by Team Captain Alex Roy, currently
on the road.
Related:
More Gumball 3000 coverage [internal]