The Cadillac ATS had a lot of potential. It was a was an engaging small sport sedan that could give the Germans a run for their money in some areas, but for various and legitimate reasons, it unfortunately never found enough customers. Of course, the best version was the insane twin-turbo ATS-V, and now is the time to grab one with a huge discount.

Yesterday it was confirmed that the ATS sedan production will end this year, and while it appears that the coupe will be available for a little longer, now seems like as good a time as any to address the fact that these are awesome cars that are quite a bit cheaper than their rivals.
Now, finding a regular ATS with three-pedals is a challenge, but if you have the cash, the ATS-V is the one you want. Equipped with a twin-turbo V6 rated to 465 horsepower, Brembo brakes, magnetic ride suspension, and visual upgrades that gave it some serious attitude, the ATS-V could destroy tires and bad days by being a blast to drive.
Both body styles look great, but I think the coupe version displays the aggressive angles better than the sedan, and you can lease a new ATS-V coupe with an MSRP of $63,795 for $599 a month for 36 months and a driving allowance of 10,000 miles a year with $4,709 down before tax and fees.
G/O Media may get a commission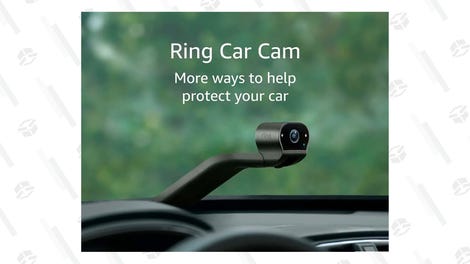 When compared to the Mercedes-AMG E43 that has quite a bit less power and is arguably not a "real" AMG, but has leases for $649 per month based on the same terms and an MSRP of $56,425 with $5343 down (before tax and fees), the Caddy starts looking like a killer lease value.
If leasing isn't your thing, and don't mind a "new" ATS that has been sitting around for a bit, there are a ton of 2016, 2017 and even some 2018 models with massive amounts of cash on the hood. New ones are generally much cheaper than a comparable BMW M3 or M4, and probably more discounts can be had at dealerships.

Of course, your local market may vary and always make sure you get full quotes in writing to confirm with discounts and rebates you qualify for. But even if the new models with the huge discounts are still pushing your budget, there are plenty of low-mile pre-owned examples for what you would spend on a base model A4 or 3 Series with only four cylinders under the hood.
The ATS will be remembered fondly as the sport sedan that came so close, but couldn't go the distance. It may be more than enough for your needs, however, and now cheap to boot. And I predict the V-series cars will become desirable for folks looking for something to dominate their local race track.