Casablanca is one of those rare movies that was well-received in its time, has stayed popular through the decades and absolutely holds up when you watch it today. This is true for a lot of reasons, not the least of which was Humphrey Bogart's ultra-cool, morally complex club owner Rick Blaine. And now you can own his car!
Up for grabs at a Hemmings auction next month is the 1940 Buick Phaeton convertible that took Bogart and Ingrid Bergman to the airport for their iconic and heartbreaking "Here's looking at you, kid" farewell scene.
The light brown Buick is said to have just 42,000 miles on the odometer and was fully restored in the 1990s. Not everything was fixed, however; the Buick still has burns in the cloth seats apparently from Bogart's chain smoking. It's also gorgeous on the inside. Check out the giant steering wheel and all that wood!
As Hemmings notes, the car is rare enough even without its star status. Buick only built 230 Model 81C trunkback convertible Phaetons in 1940. Similar Buicks from this time period go for about $500,000 at auction, but we can probably expect this one to go even higher because it's the Casablanca car.
G/O Media may get a commission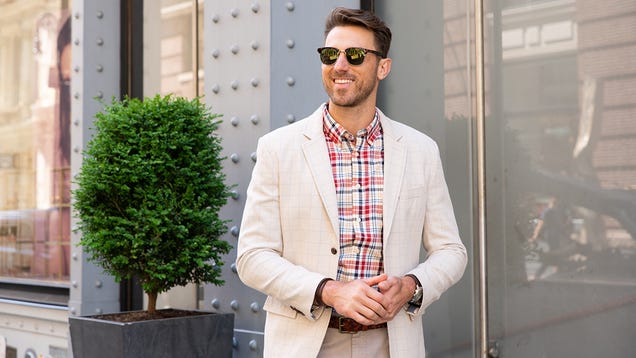 Blazer Cleanup Sale
The Buick will be auctioned off in New York at the end of November. I'll be shocked — shocked! — if it doesn't sell for some astronomical price when it does.
Hat tip to Jeff!