Have you ever dreamed? Of course you have. But unlike the ones where you're at school without pants or wake up just shy of an awesome sexual encounter, this spectacular Ferrari 360 is a dream that just became a screaming reality. Now yours for the price of a mildly-optioned BMW 5-series.
This Ferrari 360 Modena is absolutely ubiquitous. If you were to ask a 5 year old to draw a Ferrari, this is the one they'd draw. From its sculpted, beautiful roofline to its nearly perfect toned backside, this car is absolutely a dream to look at, and even more pleasant to drive, as I've written about in the past.
The exotic car's 400 horsepower 3.6 liter V8 gets it from 0-60 miles per hour in less time than it takes you to complain about how you can't go anywhere without people asking you about it. This car is equipped with an F1 automated clutch-less manual transmission, which does take some getting used to for day-to-day operation, but absolutely shines when the car is in its high-speed element.
G/O Media may get a commission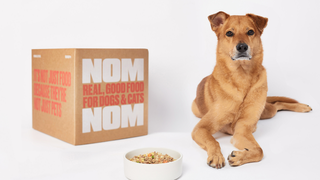 This car has higher than average miles for a Ferrari, but low for any other car - at around 50,000. Here's the seller's explanation:
NOW BEFORE YOU MILEAGE HATERS JUMP ALL OVER OUR AD "DO THE MATH" THATS 3800 MILES A YEAR NOT BAD !! . WOULD YOU WANT TO BUY A CAR THAT HAS BEEN SITTING FOR YEARS ? NOW THE BEST PART SHE LOOKS LIKE A 10K CAR , NO STICKYS-NO DASH SRINKAGE-PAINT GREAT CONDITION-HEADLIGHT COVERS CLEAR NO FOGGING-AC ICE COLD-DRIVES STRONG AND SOUNDS GREAT WITH THE CAPRISTO STAINLESS STEEL FULL HEADER BACK SYSTEM WITH CATS , NEW GOODYEAR EAGLES ,CLEAR 3M BRA (HOOD-FENDERS-MIRROR) , POWER SEATS , CD CHANGER ,REAR CHALLAGE GRILL , RED BRAKE CALIPERS ,INVOICE OF ENGINE TIMING BELT SERVICES(2011 AT 33K MILES) , CLEAN CARFAX , ALL FACTORY BOOKS AND MANUALS , COMPLETE TOOLKIT , 2 KEYS WITH REMOTES AND A CAR COVER . YOU DO NOT NEED TO SPEND THE BIG BUCKS TO HAVE FUN THIS 2000 U.S FERRARI 360 IN BLACK WITH TAN LEATHER WILL DO THE JOB AND WITH THE FULL CAPRISTO EXHAUST SHE SOUNDS AS GOOD AS SHE LOOKS .
Although I don't agree with his use of screaming grammar, I can agree with his assessment of the car. It looks to be a well-sorted example with many worry-free miles ahead of it, and for this price, it's worth a shot to realize a lifelong dream to own an Italian supercar without going broke.
For more awesome performance bargains, check these out:
---
Tavarish is the founder of APiDA Online and writes about buying and selling cool cars on the internet. He owns the world's cheapest Mercedes S-Class, a graffiti-bombed Lexus, and he's the only Jalopnik author that has never driven a Miata. He also has a real name that he didn't feel was journalist-y enough so he used a pen name and this was the best he could do.