If your deepest desire ever was to own a brand-new DeLorean, your chance just arrived. In January, DeLorean Motor Company said that it would start making brand new DeLoreans again. This week, it started accepting applications for the new DeLoreans, but with just one tiny catch: the cars don't exist yet.

In a company blog post titled "October 2017 Low Volume Update," the company wrote:
Beginning today we are accepting applications from those with interest in being placed on a reservation list to purchase one of the low-volume DeLorean cars. Because the standard and optional feature list is still being finalized, these are non-binding expressions of interest only. Our planned production is approximately one car per month for the first 12 months of production, ramping up to one car per week by the end of the second year of production.
It also adds that it does not yet have a price for the car, though talk of a $100,000 price tag has been thrown around. And because DMC is still ironing out the details for the car with the NHTSA, there's no telling when interested customers will actually get to take delivery of it.
But Great Scott, none of this should worry you! Not in the slightest!
You don't have to put down your credit card information or Social Security number anywhere, and it seems like you can pull out of this thing anytime you want.
G/O Media may get a commission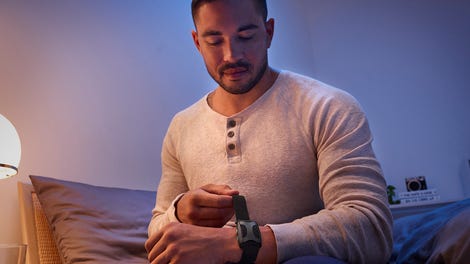 So, why not? Submit an application, see what happens. You only live once.
It can't turn out any worse than things did for good old John Z. DeLorean, because on this day in 1982, he got arrested for a $24 million cocaine deal. Try and avoid the same fate if you yourself get a new DeLorean.