Good Morning! Welcome to The Morning Shift, your roundup of the auto news you crave, all in one place every weekday morning. Here are the important stories you need to know.
1st Gear: Dieselgate Comes To Mercedes?
In the wake of Volkswagen's diesel cheating scandal, one of the biggest questions has been this: Who else is doing it? Every other automaker has vehemently denied any emissions cheating. But now Hagens Berman Sobol Shapiro LLP, a law firm pursuing class action claims against VW for diesel cheating, has filed suit against Mercedes-Benz too. Here's Bloomberg's report:
Mercedes-Benz clean diesel models were accused in a lawsuit of containing a device that causes the vehicles to violate U.S. emissions standards when run at cooler temperatures, making them less environmentally friendly than advertised.

The allegation, made in a federal lawsuit filed Thursday in New Jersey against the German automaker, mirrors similar claims that have beset competitor Volkswagen AG. It was brought by a Mercedes owner in Illinois, who claims the automaker uses the device in its BlueTec cars to turn off a system meant to reduce nitrogen oxide in its exhaust.
Joerg Howe, a spokesman for Mercedes's parent Daimler AG, called the claim "baseless" and said the company would review the complaint and defend itself. The suit, filed by Hagens Berman Sobol Shapiro LLP, a law firm that has been active in pursuing consumer cases against Volkswagen, couldn't immediately be located in court records.

"All our vehicles comply with regulatory frameworks," Howe said. "All our vehicles are certified according to the laws."
This will be an interesting one to watch.
2nd Gear: No VW-EPA Agreement Coming Soon?
What's going on with VW these days? Apparently not much, and if this very brief Reuters report is true, we won't see the EPA and the automaker reach a fix agreement for at least another month.
Top managers at Volkswagen (VOWG_p.DE) do not expect an agreement before the end of March with U.S. authorities over the German carmaker's rigging of emissions tests, German monthly Manager Magazin reported on Friday, citing company sources.

Negotiations are dragging on because the U.S. Environmental Protection Agency is demanding a long distance test of a technical solution proposed by Volkswagen, the magazine said.
G/O Media may get a commission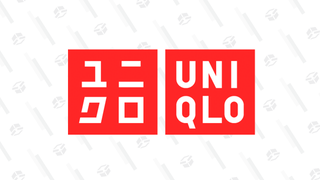 Year-round basics
Uniqlo Summer Sale
Oof.
3rd Gear: Dealers Down On TrueCar
TrueCar, the immensely useful new car pricing service, is having a tough time lately. As Automotive News reports, revenue was up in Q4 but losses were up even higher, plus the year capped off an exodus of leadership there. That, and the dealers aren't fans.
TrueCar CFO Mike Guthrie said in a conference call that TrueCar was still recovering from an exodus of franchised dealerships from its network during the third quarter, when AutoNation Inc., the largest U.S. dealership group, cut ties with TrueCar.

Guthrie said TrueCar ended the fourth quarter with 9,094 franchised dealerships, up from 8,702 at the end of the third quarter. But he said a disproportionate number of those added dealerships were lower-volume stores, leading to a decline in close rates compared with earlier in the year.
4th Gear: The Mighty Thor
Over at Bloomberg, they have a cool story on The Test Device for Human Occupant Restraint, or THOR, the next-generation crash dummy:
Thor carries 57 sensors analyzing 140 variables like chest compression, sternum acceleration, and skull shifting. The old dummies typically measured about 20 such factors.

NHTSA says it plans to use Thor as part of its public, nationwide crash-test analysis beginning in 2019. Once that happens, auto companies will also have to make their vehicles markedly safer, says Warren Hardy, head of Virginia Tech's Center for Injury Biomechanics. "We're going to be able to design things to prevent a wider range of injuries and keep people intact," he says, "not just keep them alive."
Some very interesting tech at work there.
5th Gear: MORE V8s!
Next time you wanna say the media doesn't report any good news, remember this from The Detroit News:
General Motors Co. plans to increase V-8 engine production by investing $148 million in its Spring Hill Manufacturing facilityin Tennessee.

The Detroit automaker on Thursday said the investment includes repurposing flexible machining and assembly equipment to be able to produce the Detroit automaker's small block 6.2-liter V-8. The facility's engine operations currently produce two four-cylinder Ecotec engines.

Work to repurpose the machinery will begin immediately with V-8 production scheduled to begin during the fourth quarter – an accelerated timeframe compared to the years it traditionally takes to launch a new engine line at a plant.
Hell yeah.
Reverse: Daytona History
Neutral: Do You Use TrueCar?
And how can the company turn its fortunes around?
---
Contact the author at patrick@jalopnik.com.