Chris Runge has been hand-hammering gorgeous '50s-inspired sports car bodies for a handful of years now. With each successive project, he gets a little more creative with the bodywork, but each is gorgeous in its own way. This particular example, Frankfurt Flyer 004 built in 2016, is for sale on Bring A Trailer right now, and it deserves to find a forever home. Besides, wouldn't you want the opportunity to put your butt where Jason has put his butt? Wait, that came out wrong.
This bare-bones roofless two-seater mid-engine special is reminiscent of the post-war specials built in Germany from Volkswagen chassis and surplus aircraft aluminum. With a modified Beck Speedster tube frame chassis, an embiggened Porsche 356 engine making about 120 horsepower mounted in the middle, and huge 356-sourced finned drum brakes, this is one home-built special that is truly special. It's far more than a kit car or a weird SEMA show car. Hell, it's far more than the sum of its parts.
This car provides the kind of experience that a Porsche racer from the 1950s might have. I can imagine slamming through a clunky 4-speed gearbox with the wind grabbing at your hairline, it's a truly analog kind of car. You might be able to find something similar in a lightweight Lotus 7 clone, but certainly nothing as gorgeous and unique as this FF004. It's just 1160 pounds dry, meaning it carries less than ten pounds per horsepower, and that's a spectacular ratio.

G/O Media may get a commission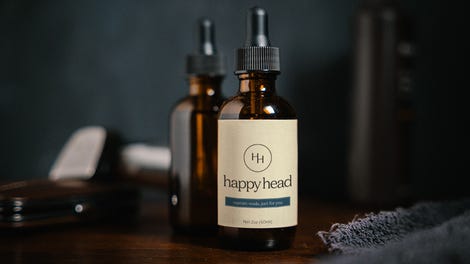 Since Jason drove this car, the seats have received some padding so you aren't sitting on bare aluminum buckets, and a few pieces of trim have been added, like a 356-style Porsche script badge to the nose, and a Mobil oil Pegasus decal to the rear quarter. There are a few configurations, like an aluminum tonneau for monoposto driving, which are included in the sale.
Based on how the bidding is going, this car will likely sell for a decent premium over a traditional Porsche-built 356, and deservedly so. By comparison, a 356 is larger, heavier, slower, and a bit less good looking. Expect to pay up for this sucker, but every penny will be worth the cost of entry.
For more photos and information, check out the listing over on Bring A Trailer.