Earlier this month, a weird, long-running legal battle between Tesla and vacuum cleaner maker Dyson emerged. Dyson had tried to stop Tesla from hiring an engineer who, Dyson said, told the automaker about its own plans to build an electric car. Now, Dyson's going after its former CEO, reports Bloomberg, after he allegedly revealed confidential company information, including Dyson's electric car project.
Details are scant—namely, it's not clear who the ex-CEO, Max Conze, is accused of sharing information with. Here's more from Bloomberg:
Conze is being sued by the U.K. company over alleged contract breaches when he left the vacuum cleaner maker in October. Conze allegedly shared information regarding the electric car among other ongoing projects, according to the person, who asked not to be identified because the allegations haven't been detailed in the court filings. A Dyson spokesman confirmed the lawsuit.

The former CEO denies the allegations.

"This ridiculous allegation is merely trying to distract attention from the claims that Dyson know I am about to issue," he said in a statement. Dyson's sales and profits tripled during his six years in charge, he said.
Conze's claims, reports The Guardian, pertain to a wrongful termination suit that he plans to file shortly. Conze left the company earlier this year.
Here's more from The Guardian:
Lawyers for Dyson will claim Conze failed to follow reasonable instructions about his conduct and the focus of his attention.

Conze, who is being represented by law firm Mishcon de Reya, said: "I did nothing of the sort. During my six years as CEO of Dyson the sales and profits tripled, with the company growing from 2,500 to 10,000 staff.

"When I arrived from Frankfurt in 2010 Dyson sold around 5m machines. In 2016, it sold 13m and that momentum is continuing. This couldn't have happened without my total commitment to the business and its people.

...

He added: "I am sorry for the unnecessary distraction all this will inevitably cause the skilled and effective team at Dyson."
G/O Media may get a commission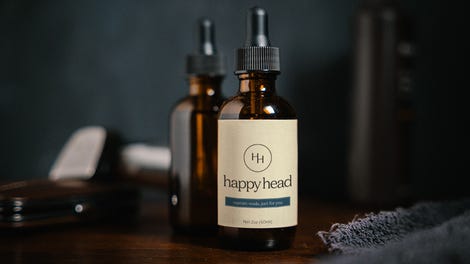 Clearly, the project has been a sensitive issue for the company. Dyson's intentions to build the car were accidentally made public in a U.K. government report, but Dyson didn't confirm plans for an electric car until September, when it said it'll spend close to $3 billion on the project and launch the product by 2020.
The suit against Tesla makes some sense; there, it was trying to prevent an employee from joining the company who intimately knew Dyson's own plans for an electric car.
But barring some eye-popping accusations in the complaint, once it's filed, I'm honestly a bit puzzled by this new case. The government already disclosed in 2016 the existence of Dyson's project. What could the CEO have shared? That Dyson's going to make a battery that can run 500 miles on a single charge?
The case is filed in the U.K., but we'll surely be following along as best as we can.