Hey, did you think [talented upcoming Formula One driver] was going to take Kimi Räikkönen's spot at Scuderia Ferrari next year? Ha! Jokes on you all. Kimi is sticking around in Ferrari's rosso corsa for at least one more year.

Scuderia Ferrari has resigned Räikkönen for 2017, reports the BBC. This will be his fourth consecutive season with the team and his seventh season in a Ferrari F1 car overall. Räikkönen won Ferrari their last world drivers' championship in 2007.

At age 36 (ancient by F1 standards) and without the performance of teammate Sebastian Vettel, many assumed Räikkönen would be replaced, perhaps by one of the current Red Bull drivers. However, Red Bull have both Daniel Ricciardo and Max Verstappen under contract for at least two more years, per the BBC. Scuderia Toro Rosso's Carlos Sainz and Force India's Sergio Perez were also under consideration, however, they were both under contract as well.

Thus, Ferrari decided to stick with Räikkönen as their best option to back up Sebastian Vettel. Honestly, given that the team seems to have loosened up a bit with arguably the two funniest drivers on the grid, keeping Kimi sort of makes sense. Kimi and Seb are comedy gold.

Ferrari seems to be embracing Räikkönen's deadpan Finnish awkwardness in many of their promotions and appearances lately, too. Is there anyone who can get more eyeballs on anything than Kimi? Probably not. We fans revere the very bathrooms he uses and salute our favorite driver daily with our ice cream of choice. Kimi could pitch genital wart cream, doggie spatulas or hákarl-flavored chips, and we'd listen intently with glee.

G/O Media may get a commission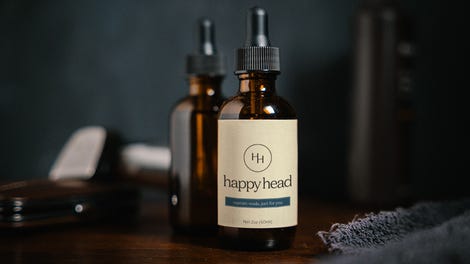 We will follow Kimi wherever he goes. For now, though, he ain't goin' anywhere.

[H/T WTF1 for yet another good video of Kimi being Kimi]