During a rambling, 75-minute press conference today, President Donald Trump dismissed reporters' questions concerning his connections with Russia as a "ruse," and repeated a lie about Hillary Clinton giving 20 percent of America's uranium to Russia. It never happened.
Trump repeated the false claim several times during the 2016 campaign, which was amplified by his campaign PR machine Brietbart. But the real story is that in 2010, Russia bought a controlling stake in Toronto-based mining company Uranium One, and despite buying into a Uranium mining company, it can't export any of it.
Simply put, the Russians do not own 20 percent of America's uranium as Trump would like you to believe, as Polifact explained:
As PolitiFact National has reported, Russia's nuclear energy agency, which also builds nuclear weapons, bought a controlling stake in Uranium One. The company has mines, mills and tracts of land in Wyoming, Utah and other U.S. states equal to about 20 percent of U.S. uranium production capacity.

So, to be clear, the 20 percent is capacity, not uranium that has been produced.
Given that Russia doesn't have the licenses to export uranium outside the United States, it was likely more interested in Uranium One's assets in Kazakhstan, the world's largest uranium producer, our colleagues said.

As the New York Times has reported, the deal was made in separate transactions from 2009 to 2013. It made Russia's atomic energy agency one of the world's largest uranium producers and brought Russian President Vladimir Putin "closer to his goal of controlling much of the global uranium supply chain."
Again, there is a big difference between production and capacity. Another problem is that the U.S. doesn't even produce that much uranium. In 2015, it produced just two percent of the world's global supply. Most of its commercial value these days is in its use in commercial nuclear reactors, which produce electricity around the world.
But back to Clinton for a second. Nine U.S. government agencies had to sign off on that deal before it became official, per another Politifact report:
Trump is also wrong that Clinton alone allowed the transfer.

The Kremlin's 2010 purchase of a controlling stake in Uranium One had to be approved by the nine members of the Committee on Foreign Investment in the United States.

That included Clinton as secretary of state, but also the secretaries of the Treasury (the chairman of the committee), Defense, Justice, Commerce, Energy and Homeland Security as well as the the heads of the Office of the U.S. Trade Representative and the Office of Science and Technology Policy. The deal also had to be okayed by the independent Nuclear Regulatory Commission as well as Utah's nuclear regulator.
G/O Media may get a commission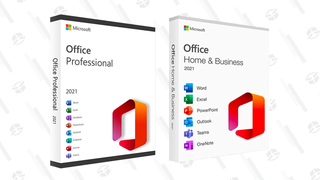 95% off
Cyber Monday - Lowest Price Ever - Microsoft Office Lifetime License
That's a lot of government bodies.
Moreover, there is no evidence that the deal even made it to her desk. Confidentiality laws also make it hard to know exactly who was involved in the deal, so no one can say for sure what Clinton's role was. For her part, Clinton said last summer that she wasn't involved in the review of the deal and didn't direct the State Department one way or the other during negotiations.
What we do know is that America did not give Russia 20 percent of its uranium.
File this in your "Another lie Trump said" cabinet and have a good day.