Nissan issued a press release explaining their crossover testing methods, and all I can say is that the Juke is tougher than me. Or you.
The Japanese manufacturer claims the Juke, the Qashqai and the X-Trail crossovers ran 1.4 million test miles just to make sure their suspensions are up for the job, but that's not surprising. Most manufacturers will send their prototypes around the world 60 times to keep you satisfied.
All the toughest testing is nothing compared to what the stereo system had to go through:
Playing the stereo at high volume for a total of 1,200 days (that's 1,728,000 minutes) using specifically selected music tracks to encompass the widest range of pitch and beat. These include Mariah Carey for the high notes and the thumping bass of German House music
Did you say German Mariah played loud?
Sorry about that.
Some say 1,200 days of Mariah Carey does this to your interior:
G/O Media may get a commission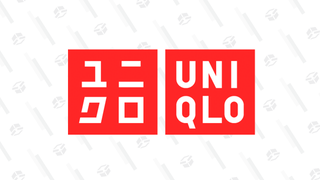 Year-round basics
Uniqlo Summer Sale
Since 2007, Nissan conducted more than 150,000 different tests throughout the range, and some of those were rather unconventional.
For example, not only did they close the doors 1.2 million times while lifting the bonnet 48,000 times as well, but they also used a special robot to open and close the windows at least 30,000 times per model, while spraying volcanic dust into the air to test the electric window mechanism for durability and against scratching.
Meanwhile, the window wipers spent 480 hours fighting with rain, snow, and possibly, peanut butter.

As if all that peanut butter and Mariah Carey weren't enough, Nissan's crossovers also had to take care of imaginary bears. Because bears are a menace:

Dropping weights to ensuring the glass roof can withstand the weight of a brown bear climbing on the car.
Nissan also felt it important to point out that they indeed tasted some very expensive beverages during the testing period:
Using a host of different cups, bottles and containers to check the usefulness of the cupholders and door pockets, our engineers even decided to redesign the front door pocket of the Qashqai when it emerged that the new bottle of a popular brand of Japanese Green Tea would not fit without being slightly squeezed. Rather than risk customer dissatisfaction the design was modified at a cost of more than €50,000.

Nissan crossovers have also set new standards in interior design. Over twenty driver seat variations have been evaluated and tested for comfort over 300 times, with the interior finishes further tested against tricky every-day stains such as chocolate and oil, lipstick, hair gel and coffee.
So, here's an idea for you if you have a Nissan crossover: Get a bear. Put some lipstick on it. Turn your stereo to eleven, playing Mariah Carey's Fantasy. Lock those doors, and see what happens.
We would love to see it on YouTube.
Photo credit: Nissan
---
Contact the author at mate@jalopnik.com.