The Nissan V-Motion 2.0 Concept, shown off at the Detroit Auto Show today, isn't supposed to be the next version of any particular model. It's more of a harbinger of Nissan's upcoming design strategy in general. And it looks like a lot of hard lines with a "floating" roof you're not supposed to see.
Since the car is not "real" per se, there are no powertrain or performance specifications to pontificate on, but here's a verbosely narrated video if you want to see the car from every angle while listening to insufferable platitudes about design and connectivity:
I like the front, where Nissan has taken its U-shaped "V-Motion" face and chiseled it out to be a bit more three dimensional. The see-through roof is also right up my alley. And wood inside! That bit I don't think will make it to production, but who knows.
Quite a few cars at this year's Detroit Auto Show seem to be showing up with interiors from IKEA.
G/O Media may get a commission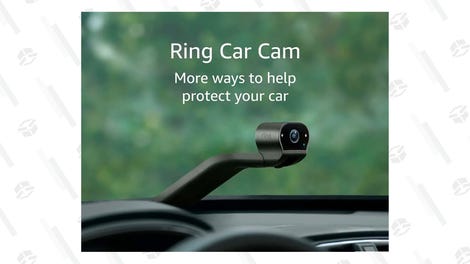 The V-Motion's cockpit is actually supposed to revolve around the enormous screen that stretches from the driver's area to the middle of the car. This is where you'll see everything from gauges to climate control to autonomous-operation information in the future, apparently.

Back outside the gunwales of the car look sharp enough to cut yourself on while you're pawing around for those invisible door handles.

The more I look at this thing, the more its many, many angles are giving me a headache. But the front-quarter view seems like the right kind of fierce, and I really do love how open that clear roof seems to make the interior.

Feast your eyes on Nissan's future.