I genuinely like utility vehicles. I like their honesty, form-follows-functionitude, and I like it when they prove to be fun to drive despite everything. It's like when you learn a really serious theologian does a party trick lighting farts. The NV200 isn't quite that fun, but I enjoyed my time with this little useful van.
Nissan's still relatively new to the van game here in the US, which thanks to the Chicken Tax and a number of other factors is still dominated by Ford and Chevy. Their first entry was the full-sized NV2000, which I'm not particularly fond of. The NV2000 has a very long, truck-like hood, and to me, that's the worst thing a van can have. A van is all about maximizing load space in relation to the overall area the van takes up, and a long hood is just useless area you can't cram things into. The NV200 still has a bit more hood than I'd like (I'm a cabover man at heart) but it's not nearly as bad.
The NV200 is pretty new here in the US, though we've seen it before as the platform for the New York Taxi, and will be seeing it again wearing a different name tag and a bow tie next year as the Chevy City Express.
G/O Media may get a commission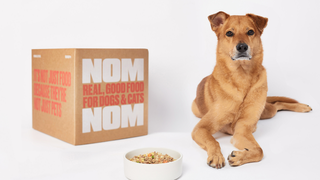 I decided to give this Mexican-built van a test by using it as my main vehicle for a week, culminating in the real test, hauling all the crap needed for my son Otto's third birthday party. That crap included a large rocket made out of foil/styrofoam insulation panels that even disassembled and folded would have been too bulky for most cars. The perfect test for a little van. I'll review the rocket later.
But now, let's review the crap out of this van.
Exterior 6/10
Exterior styling isn't really the main focus for a little van, and it shouldn't be. In fact, the small vans I like the look of best tend to be the ones where styling was barely considered, and the way it looks is a byproduct of how it works. Modern vans can't really get away with this anymore, so it's clear a good bit of effort was put into cultivating the look of this van.
Generally, I think it looks pretty good. I think it's strongest from the side, where the forward-sloping, elongated side windows lend a modern, starship-shuttle sort of feeling to the van. The overall profile is pretty good, with the steeply raked front, though fully half the wheelbase is engine/driver as opposed to cargo, which I don't think is ideal.
Still, the proportions aren't bad, and having a large sliding door on both sides is certainly a huge help for loading/unloading options.
I'm less crazy about the front end light/grille treatment, even with the chromed-up "Appearance Package" or whatever they call it. It does give the van the Nissan family face, but I think it looks a bit cross-eyed and pinched on the relatively narrow front of the van. The rear is nice and clean, and while the rear window feels a little short and high (it is) the included back-up camera certainly makes up for that.
There's also plenty of good flat space for branding or wolves/sexy winged fairy/unicorn paintings on the sides as well, a good thing for a cargo van.
Interior 8/10
The criteria for judging cargo van interiors is fundamentally different from how we judge most car interiors. Style, material quality and even comfort have a lot less importance when compared to simple, open space.
Happily, the NV200 has a good amount of that — 122 cubic feet — and it's presented in a very useful and mostly unobstructed box. There are intruding wheel wells, which would be pretty tricky to avoid, but they've been thoughtfully squared off and don't pose too much of an issue.
The cargo floor is covered with a simple, rugged, padded rubber mat. I believe it's standard, but if it's not, I suggest getting it. The mat is padded enough so that you can comfortably move around in the van on your knees as you secure things or look for stuff, and has a good surface friction ratio that allows things to be slid across it while being less slippery than a bare metal floor.
A nice touch is that the passenger seat folds into a flat little table, handy for lonely meals in your van or when you're hauling a ladder or a particularly long lance for your next big joust.
These may sound like very mundane observations — and they are — but when it comes to living and working with a van, they're quite important. Plus, in a pinch, that mat makes the floor of the van comfy enough for some clandestine napping, which can be a crucial selling point of a car like this.
The seats and dash are adequate. The plastics feel hard-wearing and are functional, and while they're not soft-touch luxury items, some attempt has been made to have the cockpit feel stylish and car-like. There's cupholders and big cubbies and an armrest and all that good stuff, so you really don't get much punishment for being in a working vehicle.
When it comes to the interface devices between the exterior and interior, sometimes known as "doors," the NV200 is very well equipped. The two rear doors swing open nice and wide leaving a big, unobstructed maw into the cargo area, and having a good-sized sliding door on each side is a huge benefit.
Acceleration 5/10
The 1997cc four in the NV200 was co-developed with Renault, and is the same basic engine found in such cars as the current Renault Clio and Nissan's Euro-market Rogue, the Qashqai. It makes 131 HP and 139 lb-ft of torque, and while the performance wasn't exactly stellar, it was fine.
The van gets to highway speeds on the on-ramp at a pace that won't make you luxuriously fill your pants in fear, and holds freeway speed without much trouble. I felt like the CVT sucks a bit of the potential fun out of the engine, but it still manages to get the job done just fine.
Braking 6/10
Thanks to LA's rich, bountiful supply of idiots with drivers' licenses, I was afforded the opportunity to try a dramatic panic stop in the NV200, courtesy of a drooling fungus in a dress shirt who seemed to have forgotten the purpose of the merging lane on a highway.
The brakes, when pressed hard, do judder dramatically as the ABS system ayebeeesses, but the eventual stop does come fairly quickly. The stability isn't as good as more sporting cars you're likely to drive in is, but it feels safe enough if you remember you're in a tall, narrow box and not a low, wide performance machine.
It's also got drums on the rears, which always makes me wonder how much longer drums will be around. They must be much cheaper than discs to keep showing up.
Ride 6/10
There's struts up front, and a solid axle on leaf springs at the rear. Not exactly the most advanced setup, but one that makes sense for something designed to haul heavy loads of crap, whatnot, and occasionally, stuff. The ride is pretty smooth, bumps are well-damped, even when the big cargo box is empty.
It's still different than your average econobox, but the ride is absolutely comfortable enough for daily use.
Handling 4/10
The biggest flaw about this otherwise very satisfying little van is the high-speed lateral stability. Some of this is just the price you pay for having a tall box of (sometimes) empty space hurtle down the road at 75 MPH. Even if it's understandable, it's still a little disconcerting how susceptible to crosswinds the van is, and the level of effort needed to keep it tracking straight on the highway.
In city use, it's totally fine. In fact, it's downright nimble on city streets, and steering is light and precise. I actually had fun whipping it around town. But on long, fast stretches, it's easy to almost end up unwittingly out of your lane, and the steering is too sensitive at speed.
You do get used to it, but it'd be nice to see this addressed.
Gearbox 7/10
The only option here is a CVT, and while it's not the most fun gearbox — well, I guess beltbox — in the world, it does achieve its goals well: ease and efficiency. If I can't have a manual, I'd rather have the CVT in a van like this, since it allows it to get 24 MPG combined fuel economy, which for a van like this is pretty decent. I actually found I averaged a bit more, about 26.5 MPG, during the week I had it.
Audio 6/10
This is a working vehicle, and not much effort was spent getting that engine to make the driver all turgid with machine-lust. They just don't care. Still, it's not terrible, as the engine is pretty quiet, and someone who uses this van for their daily work can easily listen to their language-learning courses or Garrison Kellior sex tapes with ease.
For a cargo van, this is a bit unusual, so that's why I'm giving it a six.
Toys 6/10
Again, in cargo-van world, the NV200 is definitely above average. There's a decent nav system, satellite radio, and a very handy back-up camera all part of the one I tested, the SV trim level. There's even a limited dash trip computer that gives useful data like dynamic MPG and fuel range. Not really revolutionary stuff today, but nice to see on a utility vehicle like this.
Value 8/10
The SV trim level van I tested starts at $20,980. That's not bad at all. For the money you'd spend on many mid/entry-level hatchbacks you get a really useful tool that could let you achieve a great number of things. Including constantly being pestered by your moving friends.
Really, I think someone who's, say, a sculptor or furniture hobbyist or works on old cars, or pretty much anything that requires moving bulky things around every now and then could use one of these as their daily commuter, and have it available for their bulky item side projects. The gas mileage is decent enough, it's small enough to be usable in a city without any real trouble, and you'll always have a place to meet the creepy people you find on the internet.
I think the passenger version of this would also make a better family car than many of the increasingly bloated and heavy "minivans" that normally dominate this market. The NV200 is a simple, efficient box on wheels, and in many ways I can't think of any higher praise than that.
Total - 62/100
Engine: 2.0 L 16 Valve I4
Power: 131 HP @ 5200 RPM, 139 lb-ft @4800 RPM
Transmission: CVT
0-60 Time: Not tested, probably around 10 seconds or so? Maybe less?
Top Speed: 115 MPH (estimated)
Drivetrain: Front-Wheel Drive
Curb Weight: 3255 lbs
Seating: 2 in seats, probably dozens crammed in the back
MPG: 24 city/25 highway/24 combined cycle
MSRP: (as tested, SV version) $23,250