Get excited, kids. Nissan reportedly has some very kickass sports car plans in the works. We already know their hot BRZ-fighting Nissan IDx has been greenlit for production, but there's more, including a possible return of the Turbo Z.
No, they won't be sticking a turbo (or two) onto the current 370Z, although that would be cool. We're talking about the next-generation Z that's coming soon and will be one of four sports cars in Nissan's lineup. Four! What an age we live in.
In a revelatory interview with Just-Autos at the Detroit Auto Show, Nissan chief planning officer Andy Palmer dropped some details on this new Z:
On a replacement for the 370Z, he said: "I know what the powertrain will be and I know it will exist. It would be reasonable to assume it will have a downsized turbo engine. There will be normal and Nismo versions."
G/O Media may get a commission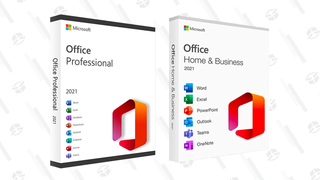 89% off
Microsoft Office Professional 2021 Lifetime License
Sweet. The last time a Turbo Z ran around new in America, Clinton was president, people wore jean shorts unironically, and people got their Internet from hilariously slow dialup connections. A new one is something to look forward to.
I mentioned Nissan wants four sports cars in their lineup: the Z, the electric DeltaWing-esque Bladeglider, a new GT-R that will likely be a high-performance hybrid, and the IDx.
Of the IDx, Palmer said this:
The IDx is seen as a way of re-engaging with younger drivers who regard "time spent in the car as wasted time away from social media", while the Bladeglider, with its very narrow front track, is aimed at those who see all cars as polluting.
Emphasis mine. There are really people out there like that? Good gravy. Palmer also promises the Bladeglider will be "the best handling car you've ever driven but with zero emissions," which is certainly something I can get behind.
Exciting things may be happening over at Nissan. I'm telling you, the car companies listening to us!