We have one question for Mercedes Formula One driver Nico Rosberg: why didn't you turn? On the final lap of the Austrian Grand Prix, Rosberg blew a corner and ran wide directly into teammate Lewis Hamilton's car.

Why didn't you turn?
Come on.
Nicooooooo.

Why didn't you turn?
Rosberg told Sky Sports that he had an issue with his brakes, but didn't seem to mention the simple act of turning the wheel:

We were battling. I was struggling a little bit with my brakes because they got a bit hot in the end and my tires were degrading so that gave Lewis a chance.

Nevertheless, I was confident I can defend accordingly and bring it home. I had the inside position, a strong position, and went a bit deep into the corner, but that's fine because I dictate—I'm on the inside, you know.


I was just very surprised that Lewis turned in and that caused a collision. So, absolutely gutted for sure. That was unbelievable.

Could he have been distracted by the brake issue and not turned the wheel accordingly? Sure, but at least give us a shred of a mea culpa in that case, man. "Mea culpa" does not mean "blame Hamilton."

The race stewards, who had the same question about putting two hands on a grippy object and rotating it to the right, gave Rosberg a ten-second time penalty for failing to leave his teammate racing room, per Sky Sports. The race result was unaffected and Rosberg kept his fourth-place finish, however, the fact that Hamilton won regardless means that Hamilton is a mere eleven points behind Rosberg now in the drivers' championship.

The nastiest fallout from this latest Rosberg/Hamilton crash is that team boss Toto Wolff is now threatening to instate team orders—where the team dictates who concedes to whom in this situation—if his teammates are just going to keep running into each other. The two drivers most recently came together on the first lap of the Spanish Grand Prix.

Wolff told Sky Sports:

Cars colliding seems a deja-vu. It's absolutely not what we want.

We are looking like a bunch of idiots and it's disrespectful to 1,500 people who work their nuts off to prepare the cars and this is why it needs to end.

It seems that talking doesn't bring us any further so we need to think about all possible solutions and go as far as implementing the not very popular team orders.

This is on the table now. This is what we are going to discuss, because maybe it's the only way we can manage the situation.

I hate team orders, we owe it to the fans to let them race but if every race ends up in a collision between team-mates, it's not what we want.
G/O Media may get a commission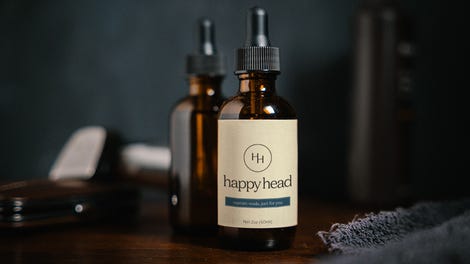 Wolff is right: team orders are dull to watch. The improving but still lopsided state of F1 right now means that if the Mercedes teammates can't race each other, there often won't be a battle for the win. Nobody wants that.

So, let me ask again, nicely: Nico, why didn't you turn?

(Previously, in making turns or not.)
[Corrections: There was a typo earlier that said Rosberg finished second instead of fourth, where he ultimately wound up, and another typo where I listed the Austria instead of Spain as the site of the last incident. No, they didn't come together twice in one race! H/T Warner for the heads-up.]