Drag racing legend John Force crashed hard Sunday evening after his engine blew up and sent his Funny Car out of control into Jonnie Lindberg's car at the NHRA Arizona Nationals, reports USA Today. Force was immediately taken to a local hospital for evaluation, but was released later that night.
The entire body of Force's car blew off first, leaving only the caged structure underneath. What was left of Force's car then veered in front of Lindberg's car where their parachutes became entangled. Force's car eventually worked its way around to sandwich Lindberg's car between the wall, which then popped the body off of it.
Lindberg was able to exit his car under his own power. Force was responsive when talking to medical personnel after the crash, but was taken to the Chandler Regional Hospital for further evaluation. He was released later that night.
John's crash came just two weeks after his daughter and reigning Top Fuel champion Brittany had to be hospitalized overnight after a crash in California, with some bruising in her lungs. She, too, was back competing this weekend, still sporting the bruises from that crash. John was also checked and evaluated at the hospital following an engine explosion during that weekend, however, it wasn't as insane of a crash.

USA Today notes that John's crash at Arizona was extremely similar to one at Dallas in 2007 where Force lost a tire, sending his car into the car of Kenny Bernstein. Force broke two legs and an arm in the Dallas crash, and credits improvement in safety technology over the past decade for not being as injured by this crash in Arizona.

Force's other daughter Courtney went on to win that night with her first Funny Car win since 2016.

Brittany and Courtney's lovable 68-year-old dad John went into full dad mode when talking about his two daughters' success in a team press release quoted by USA Today:

This was a great day for John Force Racing. Brittany came back from a crash at Pomona and won first round and Courtney won Funny Car for Advance Auto Parts. My struggles continue, but I'm a big boy, I'll fix it.
G/O Media may get a commission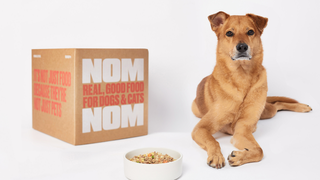 A+ parenting skills, John.