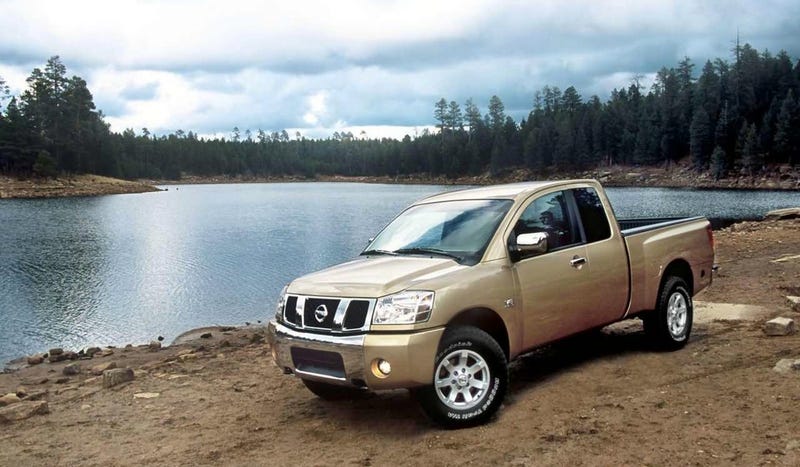 If you're gonna get a big pickup truck, get a diesel pickup truck. And if you want the badass-iest of the badass diesels, you get a truck with a Cummins diesel. And now you can do that in a Nissan, since the next Titan will have Cummins power.
The new diesel engine will be a 5.0 liter diesel V8 with something like 550 pound feet of torque with which you can pull multiple stumps out of the ground.
Cummins will also make a version of the engine for commercial customers. Will it fit in the NV2500? I hope so.
The engine will go in the new Titan, which is being developed by Nissan instead of the Chrysler joint venture that was originally planned but ultimately fell through. The new Titan doesn't have a release date announced, but expect I'd expect it comes to fruition sooner than later.