A draft New York Senate Bill called Evan's law aims to cut down on distracted driving by forcing you to turn over your phones after an accident for "field testing." But the bill, which sounds good in principle, still leaves a lot of questions unanswered.
Senate Bill S6325A, sponsored by New York State Senator Terrence Murphy, proposes requiring citizens to hand over their mobile phones and electronic devices after an accident for "field testing," so that authorities can decide whether phone activity like texting and talking was a contributing factor in the crash.
The logic here is that texting and driving can impair a driver to a similar extent as having a 0.08 blood alcohol content. Thus, the state wants to treat handing over your cell phone for testing similar to having to take a breathalyzer test. It's called "implied consent."
Right now New York says it's having some serious issues enforcing its "no texting and driving" laws, stating that it's "impossible to discern whether the operator of a motor vehicle was in fact using his or her cell phone immediately prior to or at the time of the collision."
The new law would allow officers to use an "electronic scanning device" to learn of cell phone usage, while not actually delving into the content or origin of the messages. The bill says:
"While technology has created this grave danger, it also has the capacity to aid law enforcement in tackling and eradicating distracted driving caused by mobile telephones and personal electronic devices."
G/O Media may get a commission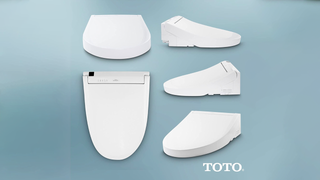 44% off
Toto Washlet Electronic Bidet Toilet Seat
Drivers involved in accidents causing damage or injury would have no choice but hand over their devices, as the bill states:
"NO PERSON WHO OPERATES A MOTOR VEHICLE IN THIS STATE WHILE POSSESSING A MOBILE TELEPHONE OR PORTABLE ELECTRONIC DEVICE MAY REFUSE TO SURRENDER SUCH MOBILE TELEPHONE OR PORTABLE ELECTRONIC DEVICE SOLELY FOR THE PURPOSE OF FIELD TESTING WHEN A COURT ORDER FOR SUCH TESTING HAS BEEN ISSUED"

And if you don't want to give up your phone for testing? In that case, your license will get revoked for a year and you'll be $500 lighter. And if you've refused before in the last five years? Make it 18 months and $750.
Pretty harsh.
The bill also assigns the Commissioner and Commissioner of Criminal Justice to coordinate testing that ensures the special scanning devices are accurate and reliable. In addition, the Commissioner is required to conduct a "public education campaign" (i.e. pamphlets at the DMV) describing how field testing works, and clarifying the idea of "implied consent."

This all sounds well and good and may seem "cleaner" than the current method of having to subpoena cell phone records, but there are still some questions left unanswered:

What if the driver in an accident claims the passenger was the one using the phone? How will this "scanning device" account for that?

How will the device know if the driver was using voice-activated texting?

Would drivers be forced to unlock their phones?

Does this mysterious device even exist yet? Gizmodo reported on a device called the Cellebrite that would allow "users to forensically extract and decode mobile device data such as call logs, contacts, calendar, text messages, media files and more." Is this the "electronic scanning device?"

Will the scanner only be able to determine if drivers were sending and receiving SMS messages and calls, or will they also know if messaging apps were in use?

Follow up: If Facebook and other messaging apps are included in the device's functionality, will the roadside officer have to ask you to log into your account?

Perhaps most importantly: How does this all work? Does the officer just wave his wand under the phone to see if it's been used recently? Does the officer plug the machine into the charge port and access a certain application?

Will there be a law requiring manufacturers to build certain programs into their phones for this to work?

Will the scanner work if the phone is put in airplane mode?

I won't pretend to be a wiz-kid when it comes to cellular phones, but it's safe to say this bill still has quite a few loose ends that could use tying.