RelayRides, the car-sharing program that lets car owners rent out their vehicles to other people for fun and profit, has been forced to shut down in the state of New York. Looks like you're stuck with Car2Go or Zipcar, New Yorkers.
The New York Times reports that the New York Secretary of State's office issued a cease and desist notice to the firm for violating state insurance laws. The insurance offered offered by RelayRides through Hudson Insurance Company was deemed to be "illegal and inadequate," the Times says, and could leave renters personally responsible for an accident.
"RelayRides sold New Yorkers a false bill of goods," Mr. Lawsky said in a prepared statement. "Despite RelayRides' assurances to the contrary, their New York customers could get left holding the bag financially for an accident because the company's insurance is illegal and inadequate."
This comes a year after a Massachusetts RelayRides customer crashed a rented car, killing himself in the process and injuring four people in another vehicle. While that driver had insurance through RelayRides, questions arose as to whether or not the car's owner be liable for any claims that arose like medical costs.
RelayRides' CEO told the Times that he is working to get the company back in compliance.
G/O Media may get a commission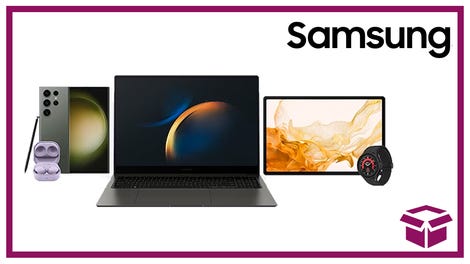 24 hour deals
Discover Samsung - Daily Deal
It's a very clever car sharing idea for sure, especially if you own a car but don't use it all that often. But this debacle proves that loaning your car to someone can have some consequences you're not prepared for.
Has anyone used RelayRides? What do you think of it?